Are you planning to visit Brussels for the first time? Brussels is the capital city of Belgium and is known for its delicious food, entertaining nightlife, picture-perfect tourist attractions, and 18-19 century art!
Whether you decide to pay for a guided trip or not, let me spoil it for you: you can see everything in a day! Well, almost.
That was my second time visiting Brussels, and I must admit that the first one was a messed-up trip. I focused on nightlife bars, tried the same food again and again (can I call myself loyal at this point?), and also, I had a terrible sense of direction.

To make the most of your time in Brussels, I have prepared some genius money & time-saving tips in this article, so keep reading!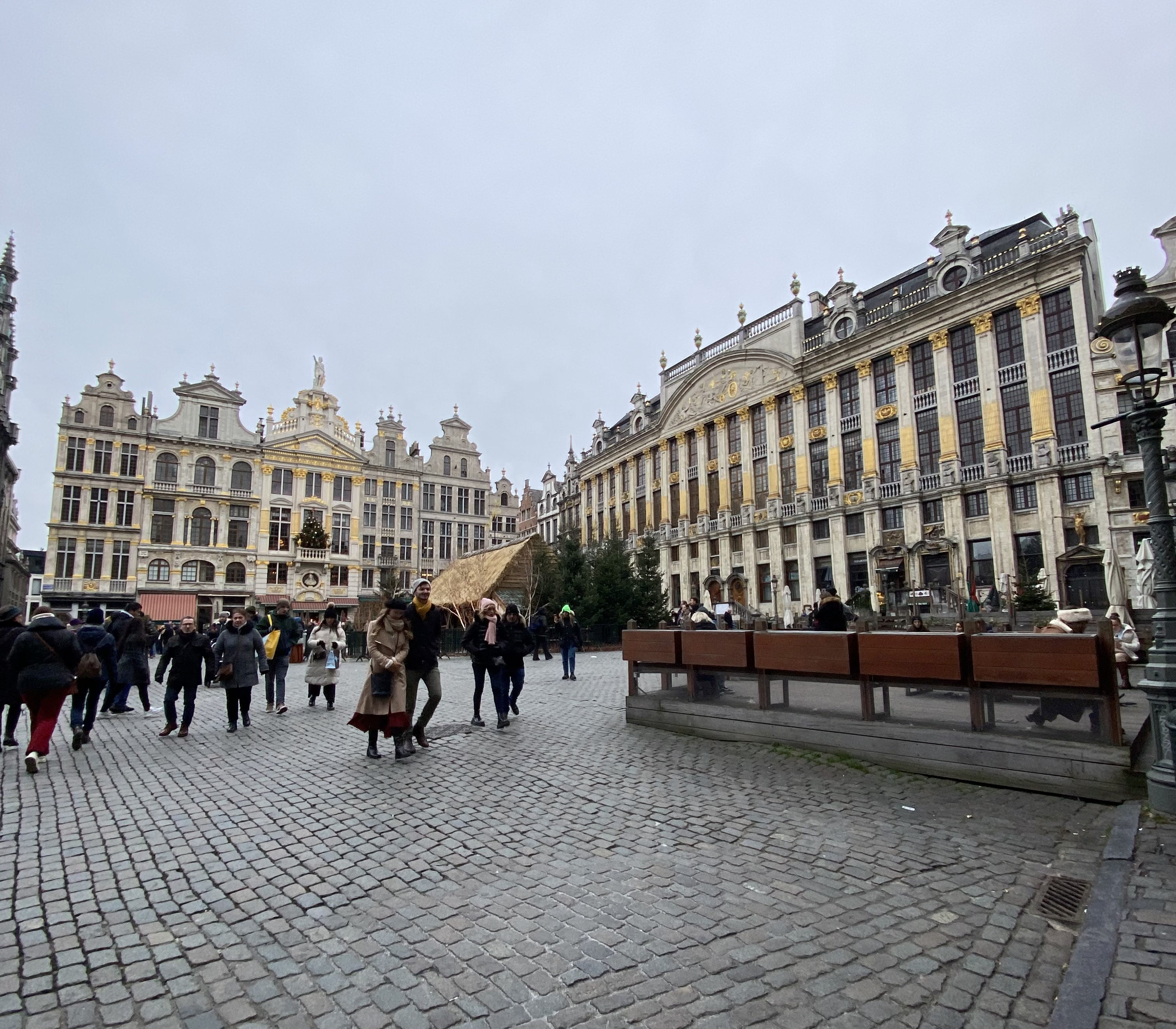 7 Things You Need To Know Before Visiting Brussels
1. Public transportation is easy, intuitive, and relatively cheap. You can use Google Maps to get real-time information about metros, trams, buses, and trains. Of course, you can even download the official public transportation app, STIB-MIVB. Find more info about the prices below.
2. It is a walkable city! Honestly, you can visit every touristy attraction simply by walking! Although it seems like a huge city, Brussel's main attractions are close to each other. Actually, every street has a photographable wall, museum, shop, square, etc.
Are you a foodie?
3. Brussels is a great place to visit if you're a foodie. Belgium is known for its fries, waffles, and 2000+ types of beer. The range of options is what always gets me! And although I have never drunk the same beer when I visited Brussels, I have definitely binge-eaten fries and waffles!
4. There are three official languages spoken: French, Dutch, and German. Don't worry, though! They're also fluent in English, and I love how easy it is just to live your best life there!
5. Belgium has moody weather! As someone raised in the Balkans, I mean Albania, I am used to enjoy more than 300 days of sun, per year. But, Belgium is not like that – at all. So, if you don't pack a raincoat, get ready to get wet. And even though I hate seeing my hair get ruined by the rain, nobody uses an umbrella. They just survive somehow like that.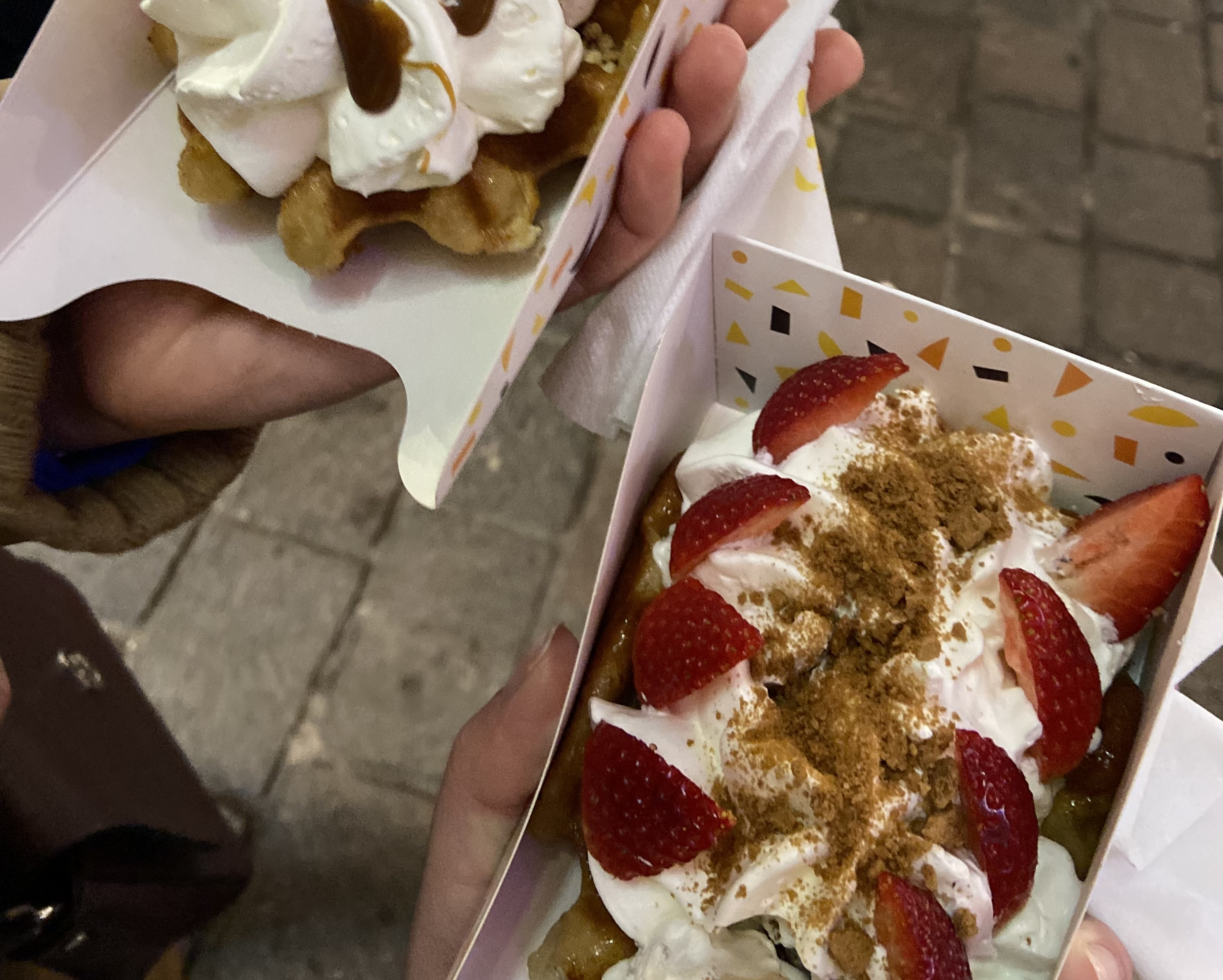 6. The best season to visit Brussels is Spring. Yes. Although I screw up my first visit to Brussels, it was literally the best time to visit it. Why, you ask? Well, first of all, it was warm weather, and regardless of whether it rained or not, I could wear light clothes to move easily into. Clearly, winter bothers me so much. Also, visiting Brussels should either be during the Christmas Market or Easter Market. They put so much effort into attracting tourists with their detailed event organizations. Brussels has incredible parks near lakes, and imagine having a picnic surrounded by flowers and the greenest grass you could imagine.
Last, but not least:
7. Get Yourself Travel and Health insurance before (or while) you visit Brussels. So, if you are a digital nomad, you never know when you can end up getting hurt. Other than that, you might experience some difficulties at the airport: luggage might go missing, the flight might get delayed, etc. In order to stay 100% safe and avoid a possible 'headache, I'd highly recommend Safety Wing and its amazing deals for a safe trip! The travel medical insurance covers all health and travel issues for people aged 18-39 years old, for a low price such as $42 for 4 full weeks!
How to Get Around Brussels as a Tourist
Just like any other European country, Belgium offers a range of public transportation options: metro, bus, train, and tram. And to my curiosity, the prices weren't that high!
One-way trips using a public transportation method cost 2.6€, and a 24-hour pass costs 8€.
In my case and what I've heard from people who live there, Brussels experiences strike very often and when they do, they have very few public transportation options. In those cases, you don't even have to pay for a ticket in metros & trams. Sounds like a huge save to tourists, but it is actually a negative thing for people who want to actually go to the office during rush hour.
You can get a metro & tram ticket at every metro/tram station! Here's how:
Find a machine that allows you to buy the ticket (at the station)
Select the desired language (English, French, Dutch, German, etc.)
Pick the desired type of ticket: one-way, 24-hour pass, etc.
Choose the number of tickets you want
Then, select the payment method (cash with/without a receipt; or by card with/without a receipt)
After that, simply wait for the ticket/s! Off you go!
One-Day Itinerary for First-Time Visitors in Brussels, Belgium
Although it might seem like a vast city, Brussel's tourist attractions aren't that many. To sum it up, I have prepared a list of 11 top tourist attractions for you to visit. And what's most important, the majority of them are free of charge!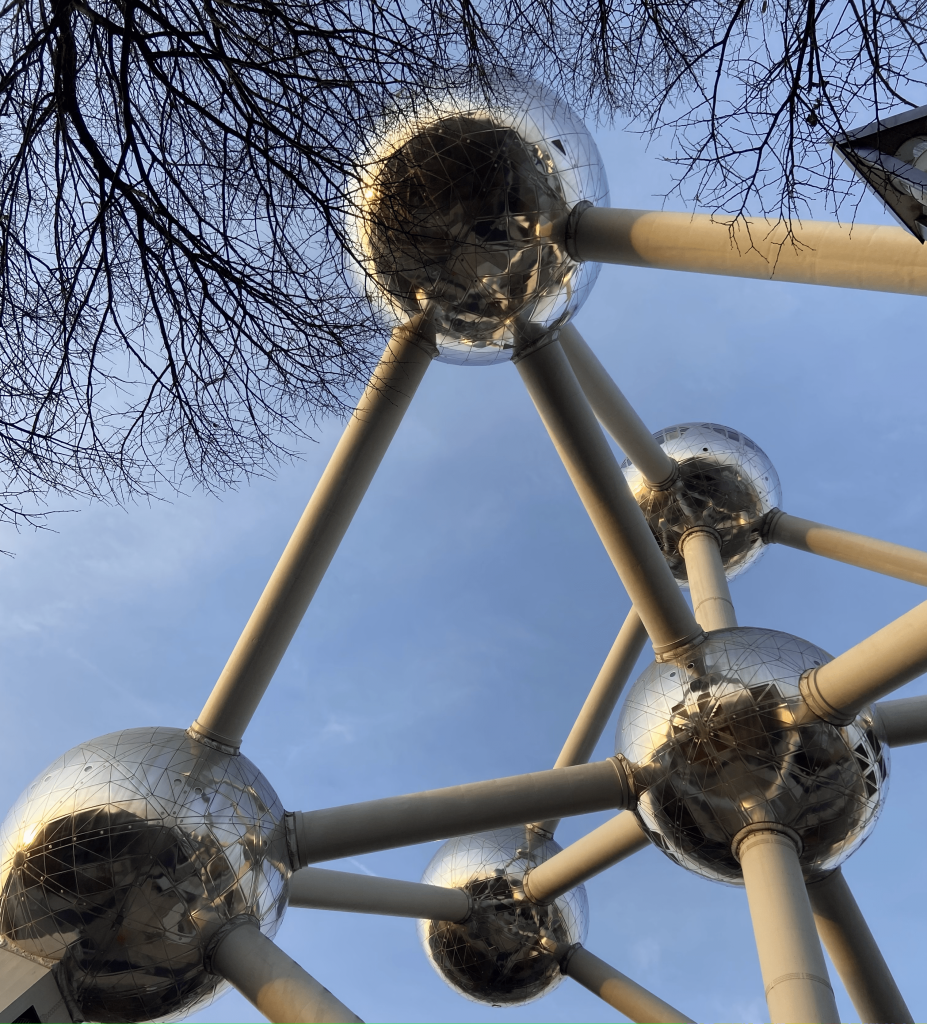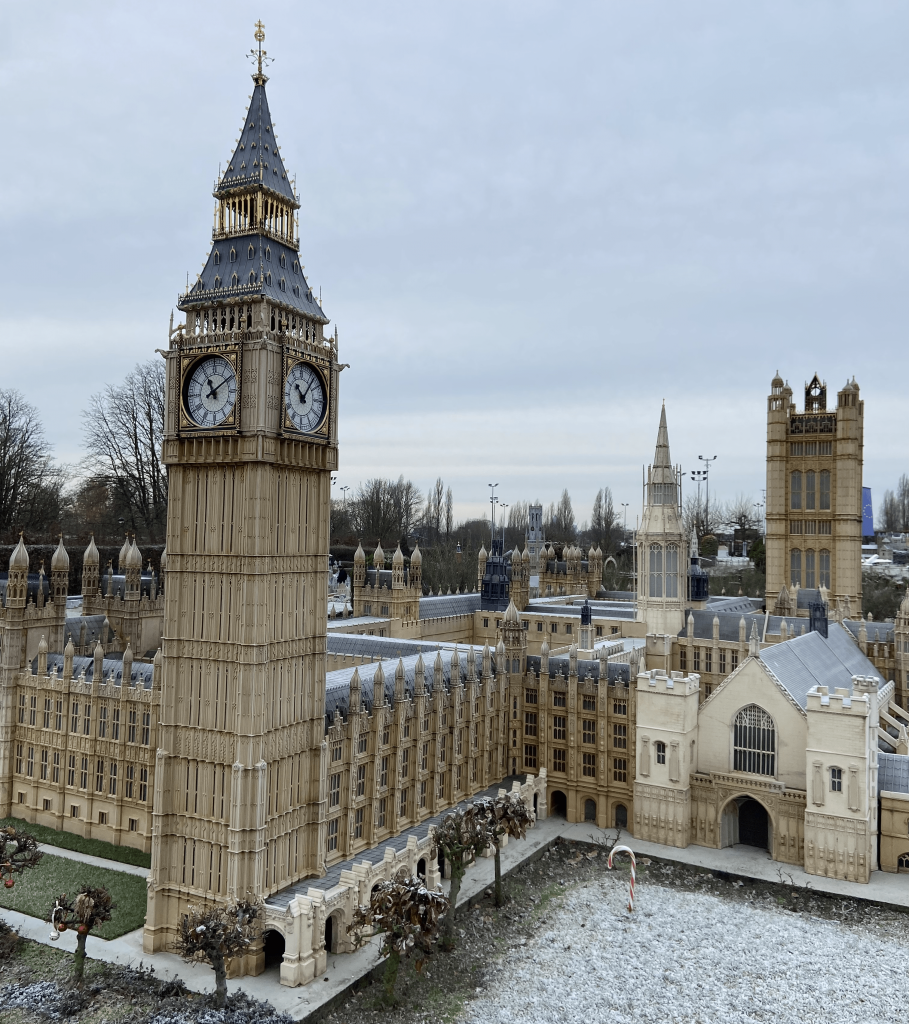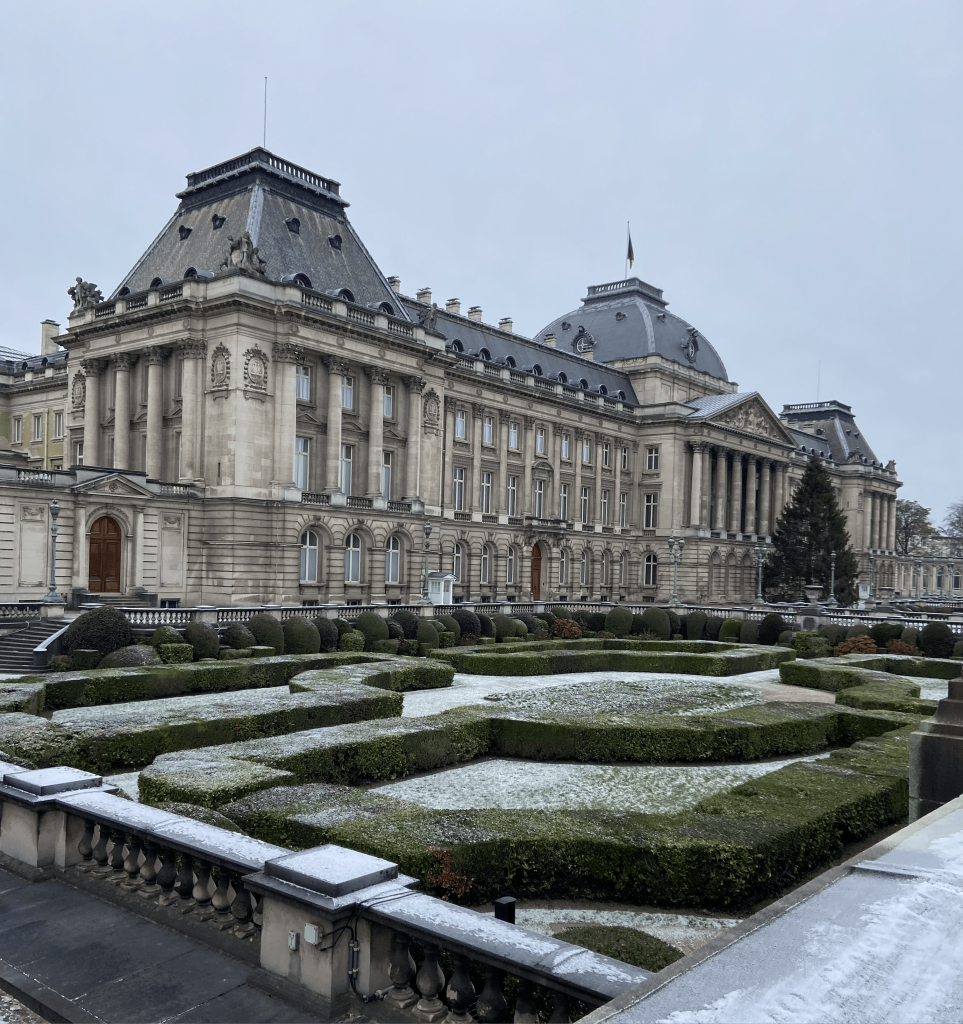 Staying For More Than One Day? Visit Bruges!
Bruges is a gorgeous and authentic city in Belgium! Did you know that UNESCO designated the entire city center as a World Heritage site?
Everything you see in Bruges is picture-worth! It is a walkable city, and you can enjoy Bruges's canals, shops, architecture, and art in less than one day. I visited Bruges during the Christmas season, and it was a glowing, 18-19 century art city filled with amazed tourists from all over the world.
We decided to stop and have a hot menthol tea at Walplein square, and then we had a delicious burger and fries at Fritbar! I highly recommended it!
Read more:
Istanbul Travel Tips for First-Time Visitors
Plan Your First Solo Trip in 2023
One-Day Trip to Corfu Old Town, Greece