As you become a digital nomad, you understand all the pros and cons of being one. Today, we know many people who want to become digital nomads and travel the world, while working.
So, here's everything you need to know about becoming a digital nomad and starting a new lifestyle.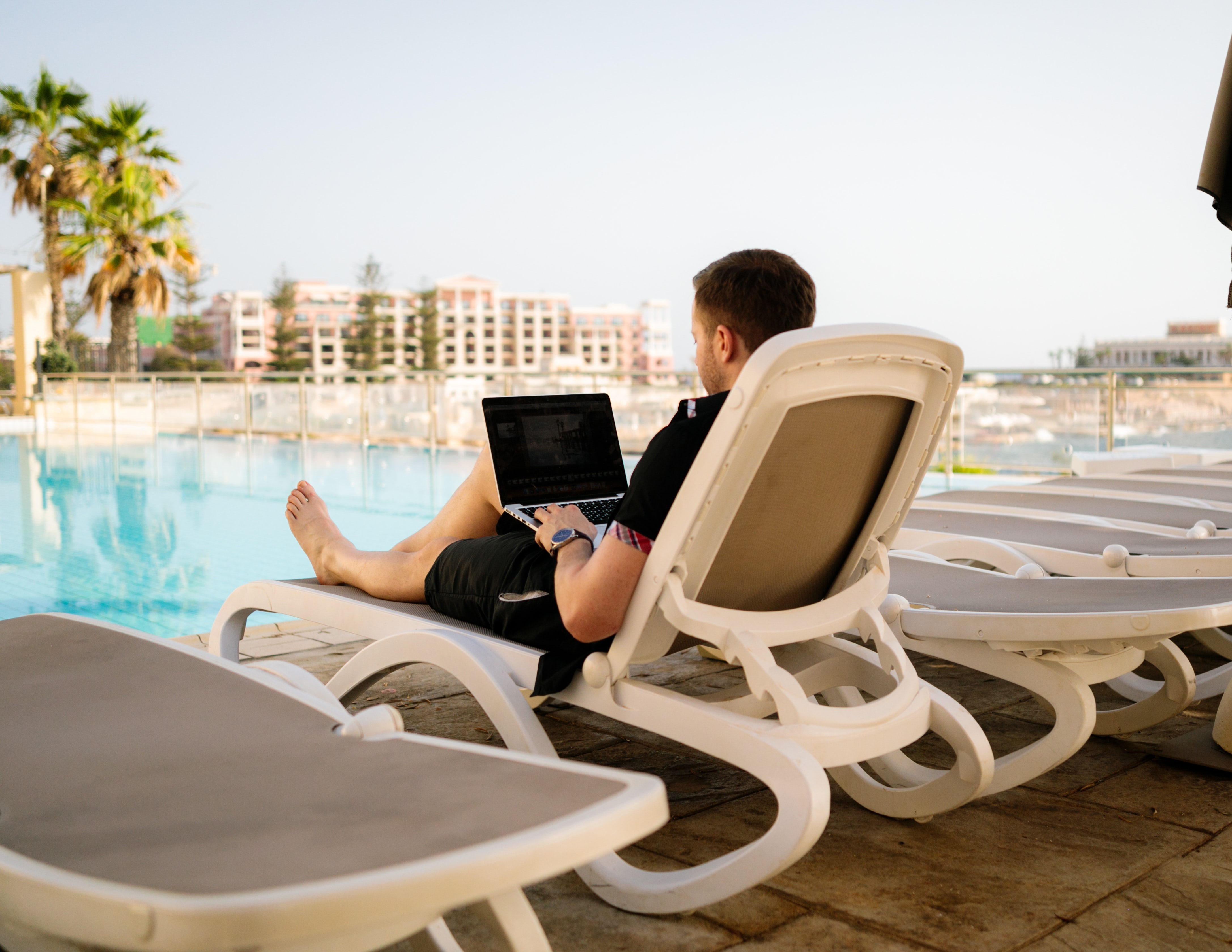 What is a Digital Nomad?
Digital Nomads are location-independent people who can work and travel with their laptop/smartphone only!
Freelancers, entrepreneurs, and all online small business owners who don't want to work in an office (and can pick a different location) and have an income of more than $1000, can become Digital Nomads in 2023.
The most common Digital Nomad job is Content Creation. Not many people really know the definition of Content Creation, however, it is a creative, fun, and very smart job to master. Whether you create social media content, write new blogs and articles, etc., content creation is a highly preferable and paid career to consider.
Here are some tips if you want to become a Solopreneur in 2023.
Although it seems fun, you need to know there are always difficulties to cope with once you decide you want to become a Digital Nomad.
Benefits of Being a Digital Nomad
Work wherever you want! Office jobs really get on your nerves sometimes. Offices might be noisy, crowded, and very far from your house. You don't want to sit 8 hours per day and robotically let your day go by quickly like that.
Meet new people and learn more about new cultures. By traveling, it's inevitable to meet new people in a hotel, bar, or street. Also, you get to see, enjoy, make new memories, and try traditional food!
Work is not a headache anymore. Working the desired and reasonable amount of hours is the hack of the modern days. Having various passive incomes, spending time alone, taking a flight, or riding your car somewhere far from your hometown is relaxing.
You grow! Taking over your life, and finances, and creating a new routine for yourself is the absolute sign of maturity. You get to control your own life and dreams. This way, you gradually become independent and learn how to recover and heal.
Become happier and healthier! Digital Nomads work hard to make sure they make enough money for themselves to travel, eat delicious food, and relax, and they can earn enough money to help their families out back home, too!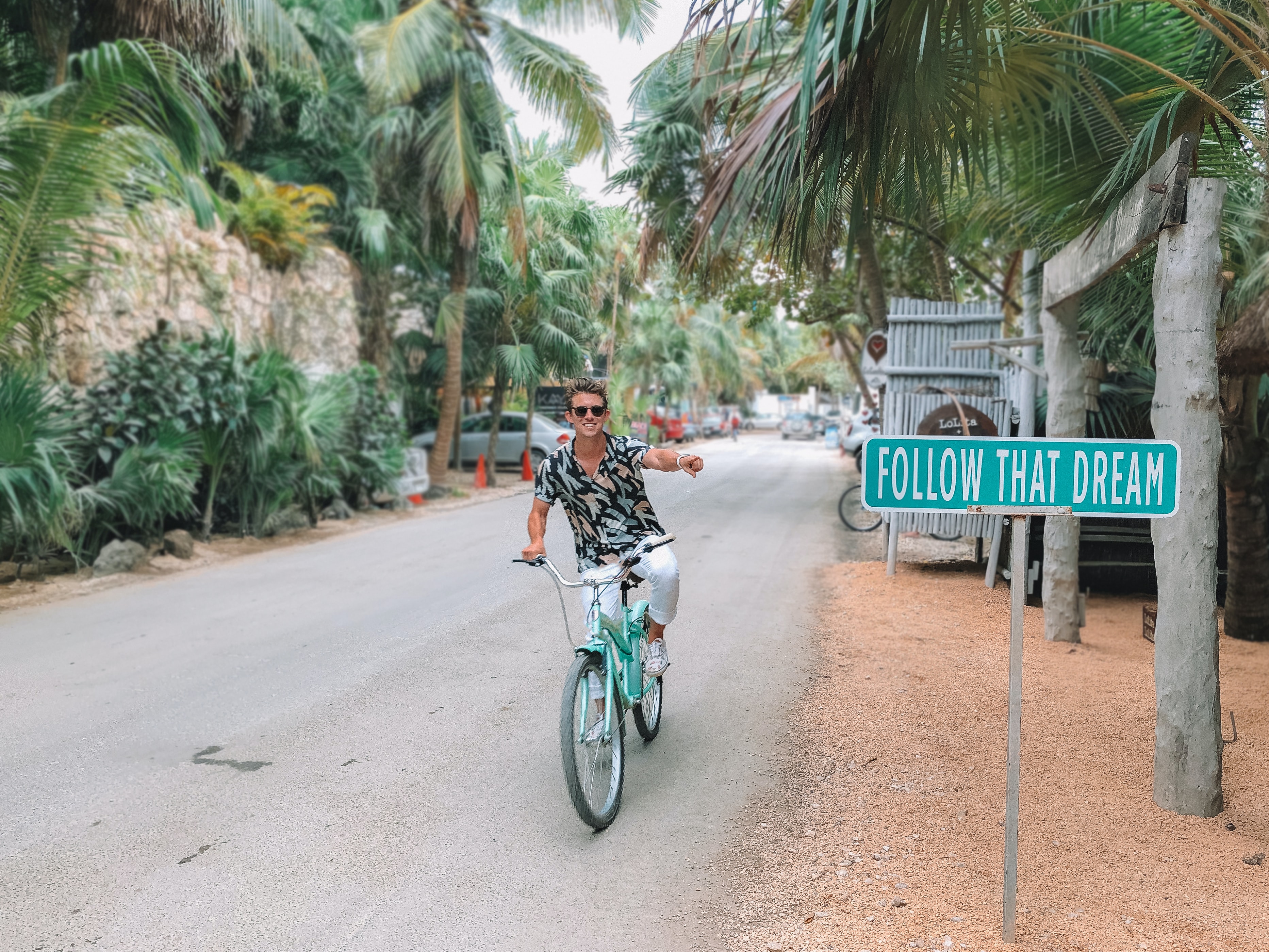 Disadvantages of Being a Digital Nomad
Forget about the stable community. By traveling a lot, you can't have the same community everywhere with you. You make new friends who feel like you've known forever, but each one of you has different plans: traveling destinations or even language barriers.
Remember taxes? Yeah well, they'll follow wherever you are. Regardless of where you travel, once you've set up your business in your home country, you will have to pay taxes. And that seems like a double trouble once you realize that there are other expenses.
Routine and mental health. While it might seem like a good call at first, because traveling really is magical and wholesome, it can make you very tired and miss the normal routine, family, and friends. Not coping with a new lifestyle is normal, so once you realize you don't like being a full-time digital nomad, then simply work on yourself and understand what you really want to do. Go back home and take it easy!
Stats You Might Need to Know
Out of all self-employed digital nomads, 66% have their own businesses, while the other 34% are gig workers and freelancers.
(Source: dreambigtravelfarblog.com)
46 countries around the world currently offer, or will soon offer Digital Nomad visas. (Source: dreambigtravelfarblog.com)
The average monthly salary for a digital nomad is $4500. (Source: passport-photo.online)
For 88%, digital nomadism had a positive impact on their lives. (Source: passport-photo.online)
24M Americans plan to become digital nomads in the next 2–3 years. (Source: passport-photo.online)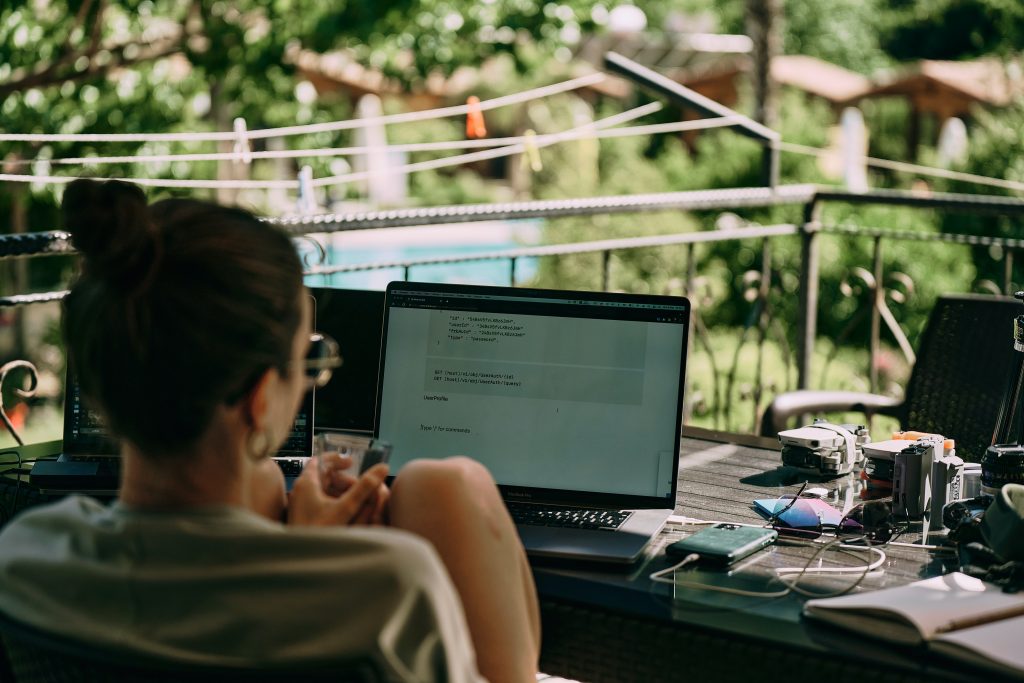 6 Practical Tips to Become a Digital Nomad in 2023
1. Identify your skills and passions
2. Find remote jobs and build a portfolio
3. Organize finances and documents
4. Join communities and learn more about the lifestyle
You should know that digital nomadism isn't for everyone. That's the harsh truth.
Being a digital nomad requires you to have a different lifestyle, therefore, you should adjust to a new life. By asking others how they deal with slow traveling, expenses, the best places to visit, etc., you understand everything you need to know before making a final decision.
Make yourself a favor and get all the information you need before making any move!
5. Decide on one or multiple locations
6. Get Nomad Insurance
When you travel very often, you know you're open to new experiences. However, you should be aware that many things might occur.
If you suddenly fall sick while you're not home and need medical assistance in a new country, or if your luggage gets lost, travel gets delayed, and need to deal with stuff like this, then you need Nomad Insurance.
Nomad Insurance covers anything you need (medical and travel-related) so that you can enjoy a safe and peaceful trip!
Sign up today for SafetyWing Nomad Insurance, by clicking here.
Last but not least. Turn Your Job into a Business
Once you master one or some skills, create a list of recurring clients, and realize you really love what you do for a living, this is your chance to turn your job into a business. Did you get very good at doing something? Offer services or consults.
Here's a list of small business ideas to start in 2023.
Read more:
Small Business Ideas To Start in 2023
Plan Your First Solo Trip in 2023