As I'm now totally recovering from burnout, I decided to book a few trips quite far from my hometown. I want to learn about new cultures and meet new people, as well as create new memories for as long as I can. And just like that, I decided to spend one full day trip in Barcelona, Spain.
If you're planning to travel there, then this is the ultimate and detailed guide you need to know.
I will also list a few things that are worth mentioning if you want to stay safe and enjoy a great trip.
I was born and raised in Albania, and it's easy for me to simply go out, meet my friends, pick a restaurant, and order food.
But, Barcelona is very populated, and being so, you need to reserve yourself a table ahead of time.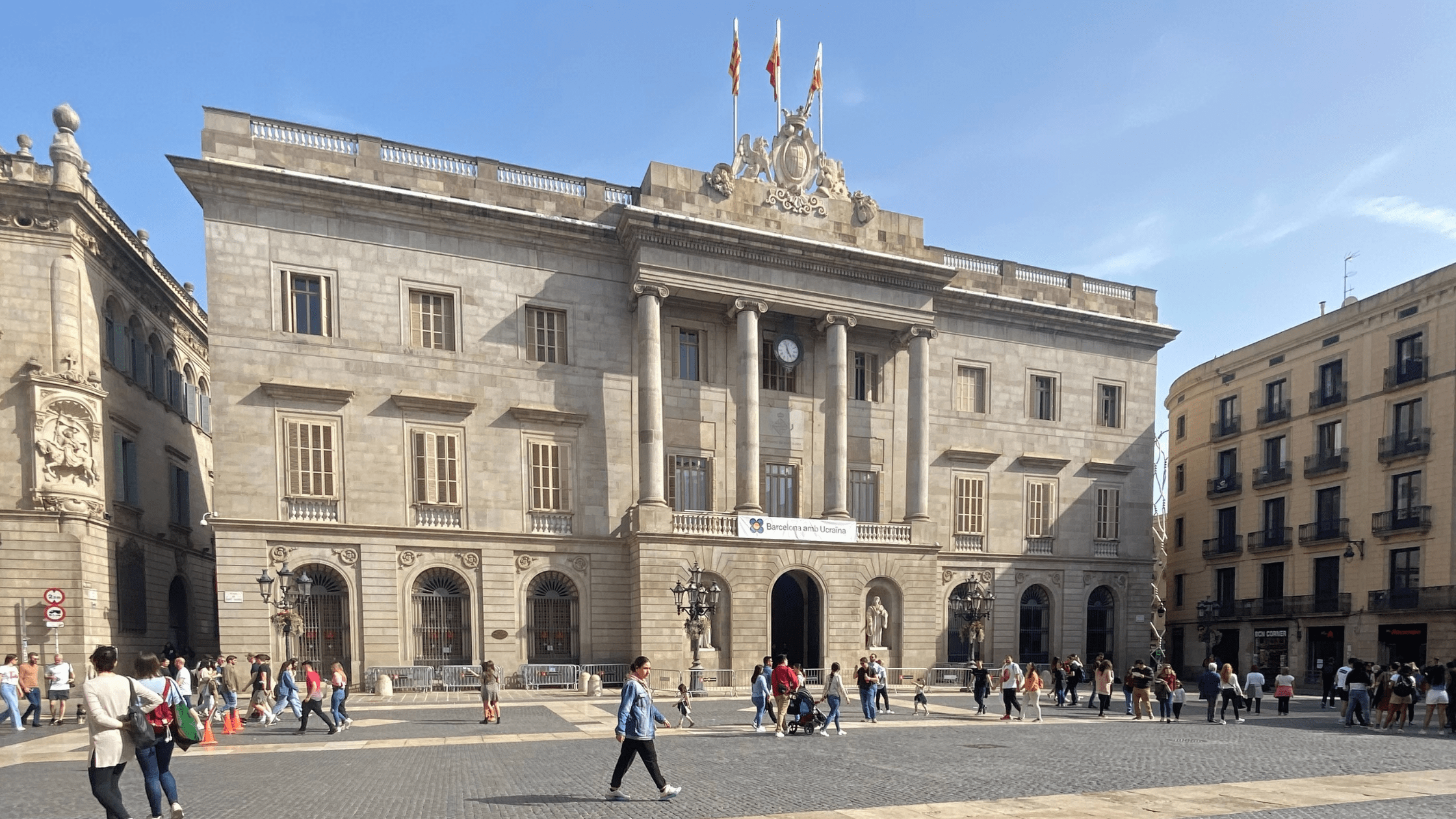 Catedral Basilica Metropolitana de Barcelona
So, here's a list of what you need to know before starting your trip to Barcelona:
Pickpocketers – We were continuously reminded about our stuff and pickpocketers across the place. Every shop we stopped by, we got the following warning: Keep your cash close, and your personal belongings like ID or passport, closer! Always keep an eye on your phone and most preferably, get yourself a finger ring for your smartphone. You're going to want to take a LOT of photos and it's normal. But, keep in mind that pickpocketers are very common in Barcelona and they're professionals!
To visit all travel spots, you need to consider their large distance. If you're planning to visit all the spots I've mentioned below, you need to travel by bus, taxi, metro, tram, or uber. It's almost impossible to visit everything in one day, by walking!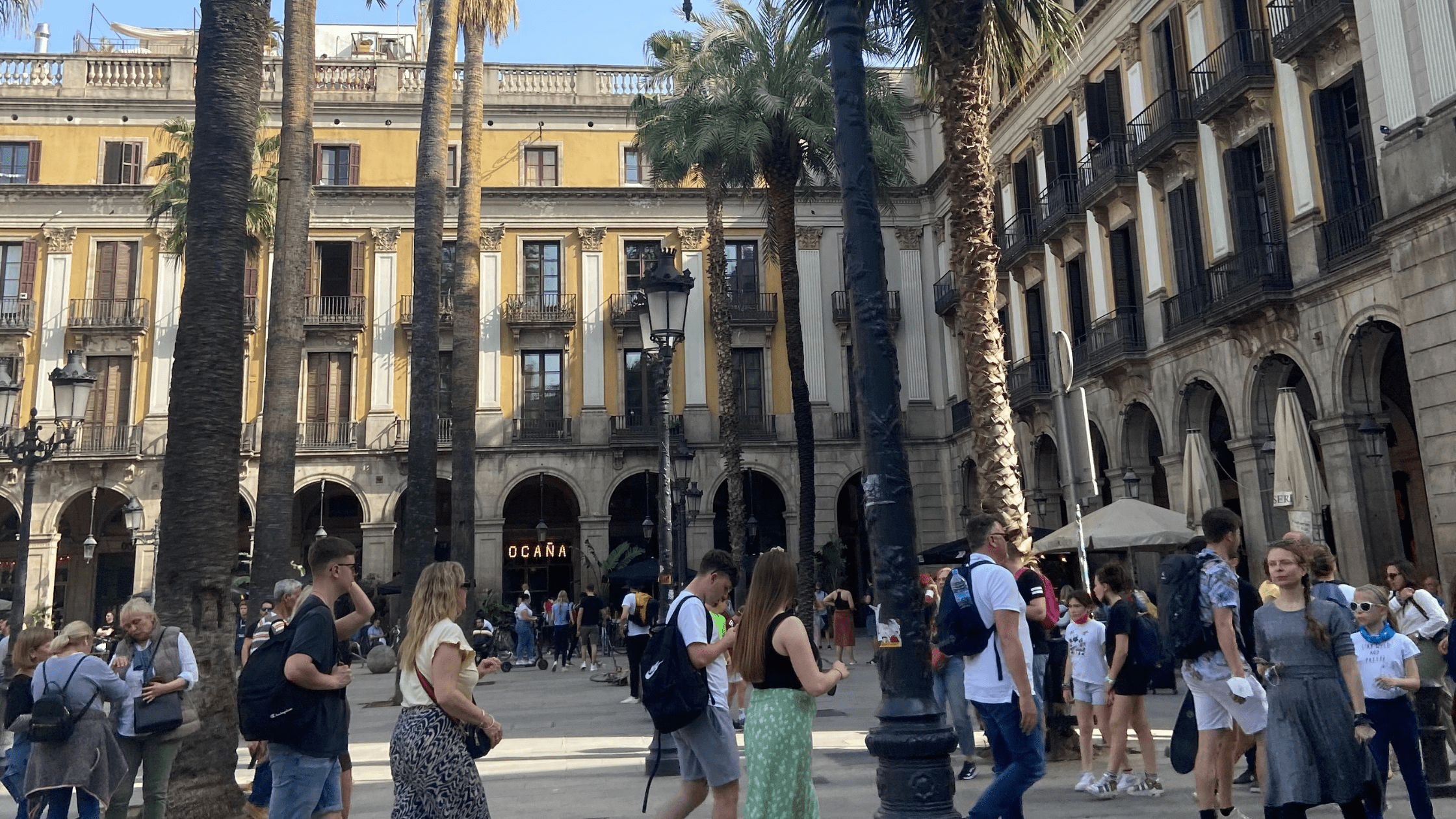 Plaça Reial
Book your accommodation in advance! It honestly doesn't matter when you're going to Barcelona, whether it's a holiday season or not, you need to priorly book a hotel or Airbnb. Out of curiosity, I booked a hotel room 2 months before going to Barcelona. That's because I knew that a prior booking would cost me less and would secure me a perfect place in the city center.
Dress appropriately! Of course, you're going to Barcelona and you need to wear that exotic dress of yours that you've been dreaming of your whole life. But, keep in mind that visiting Barcelona in one day, is NO joke. You must consider taking a seat on a public bus or taking a quick break near a fountain, and those places are quite known for their hygiene. Also, you need to take the training shoes with you. Forget about high heels. Keep your comfiness top priority!
Museu Nacional d'Art de Catalunya
Of course, we experienced a few downsides in Barcelona. When it comes to having lunch, as I mentioned above, you need to reserve a table priorly. That was not my case, though.
I didn't reserve any table at any restaurant. Therefore, I had to wait for at least 20 minutes to order something and then wait until the food was ready, and THEN, eat it -luckily seated if some table would become free by the time I was waiting.
Here's the itinerary that will make your day in Barcelona, the best!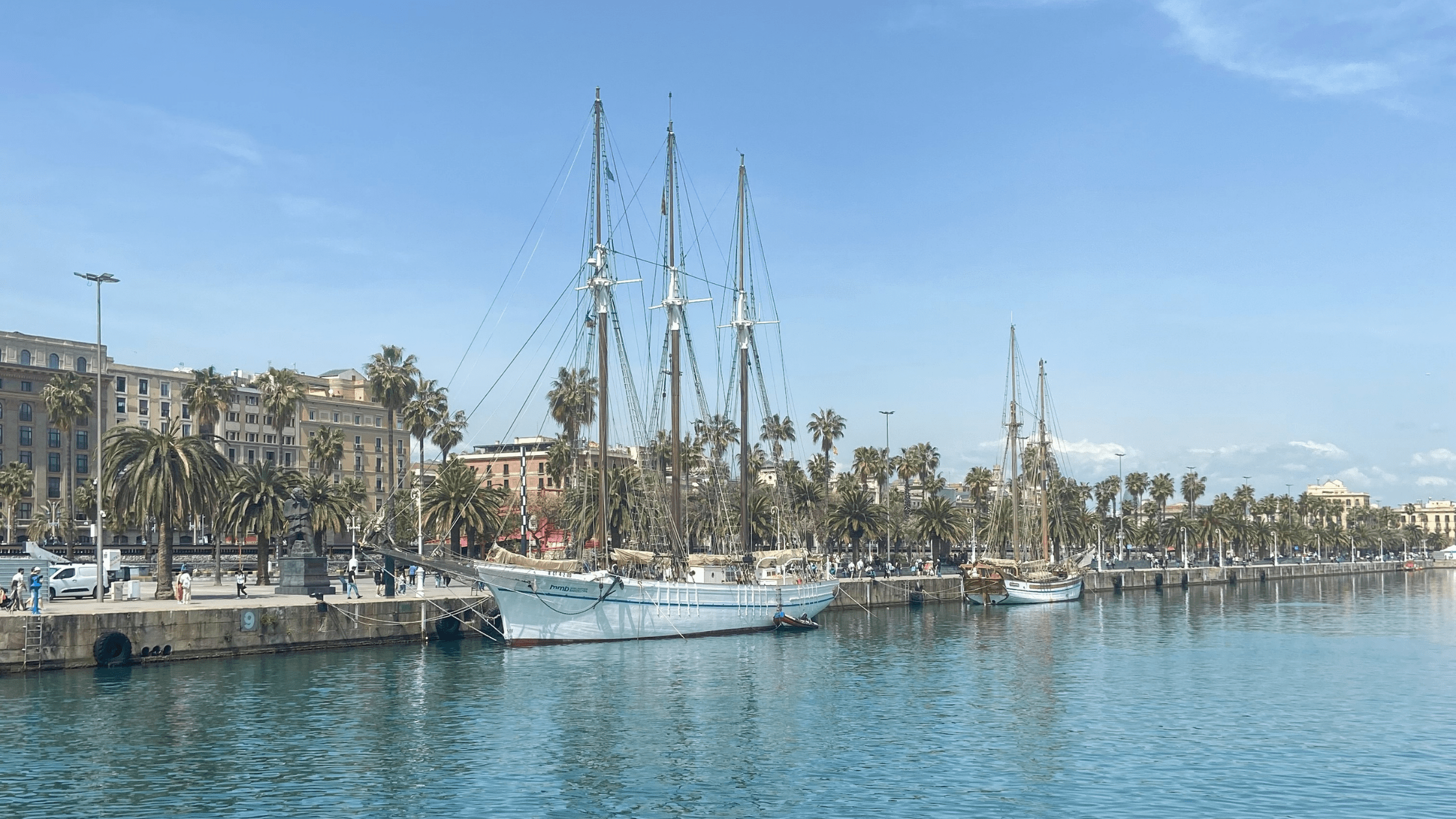 Marina Port Vell
Enjoy!