Google Business Profile is a powerful tool for all small businesses to rank high.
Google Profiles contain general information about your brand, photos, videos, services, products, business hours, location maps, etc.
It is one of the simplest tools to use. What's even more interesting is the fact that it's completely FREE.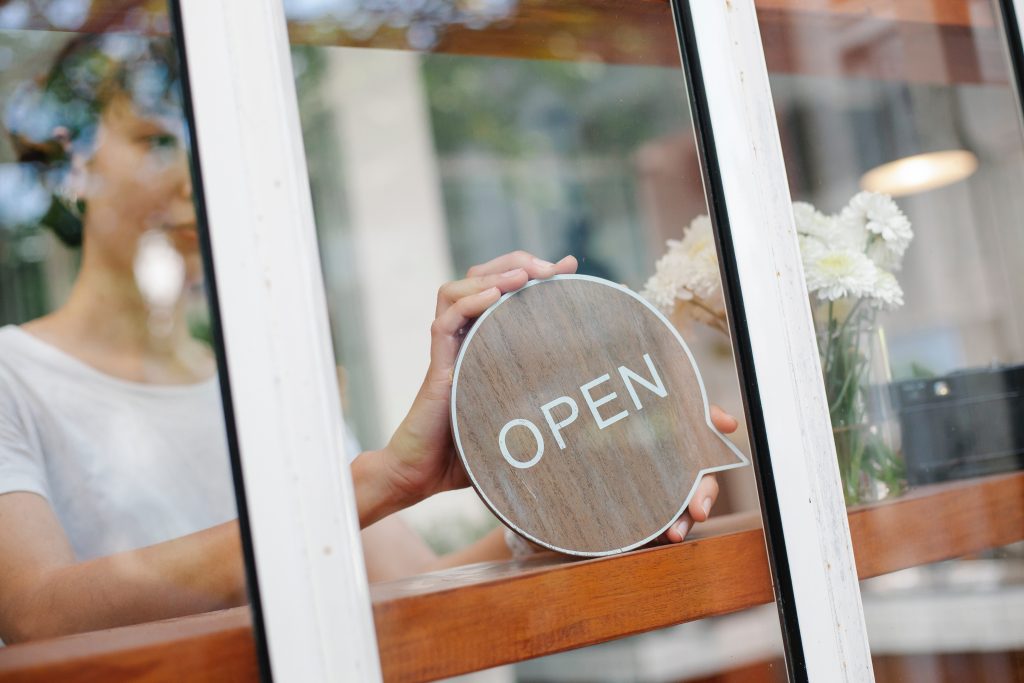 Why do You Need to Optimize Your Google Business Profile
There are several reasons why you need to create and optimize your Google Business Profile, constantly! It works just like other social media platforms where you get to share content, receive feedback, and improve your brand reputation.
It's FREE, easy to use, and beautifully aligns with every industry.
Get honest feedback from your customers. Leaving reviews for products and services is the absolute user-generated content hack you can ever wish for. Regardless of the kind of feedback your business receives, because let's be honest, you can even get a 1-start review from an angry customer, always have an open mind.
Improve visibility. If used correctly, we mean making the text SEO-friendly, updating the information constantly, and staying active – you can boost your impressions, clicks, and sales. Here are 9 upselling techniques for your small business.
Build authority. Not only will you help your brand rank high on Google, but you will locate your business on the map and help it get seen by everyone!
Get traffic and activity insights. These data will help you understand what people want to interact more with and prepare better marketing plans for the future.
As a Solopreneur, I have found Google My Business to be one of my main sources of website traffic and clicks!
How to Set Up a Google Business Profile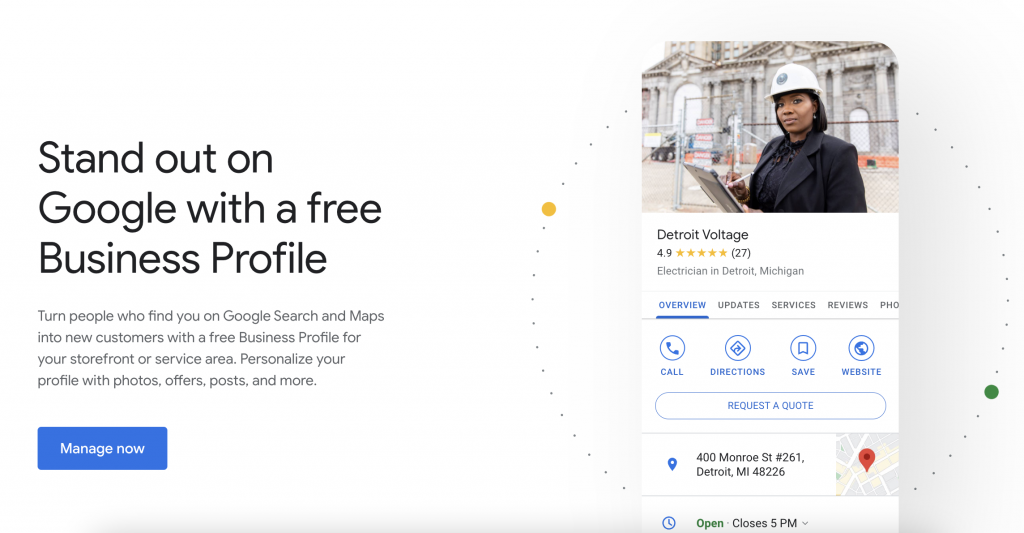 Go to google.com/business
Log in with your account (or create a new one)
Add your Business name
Choose your Business type (Online retail; Local store; Service business)
Add your Business category
Select areas where you serve your customers (you can select multiple ones)
Enter the contact details you want to show to your customers (phone number; website)
Verify your local listing
How to Update Your Google Business Profile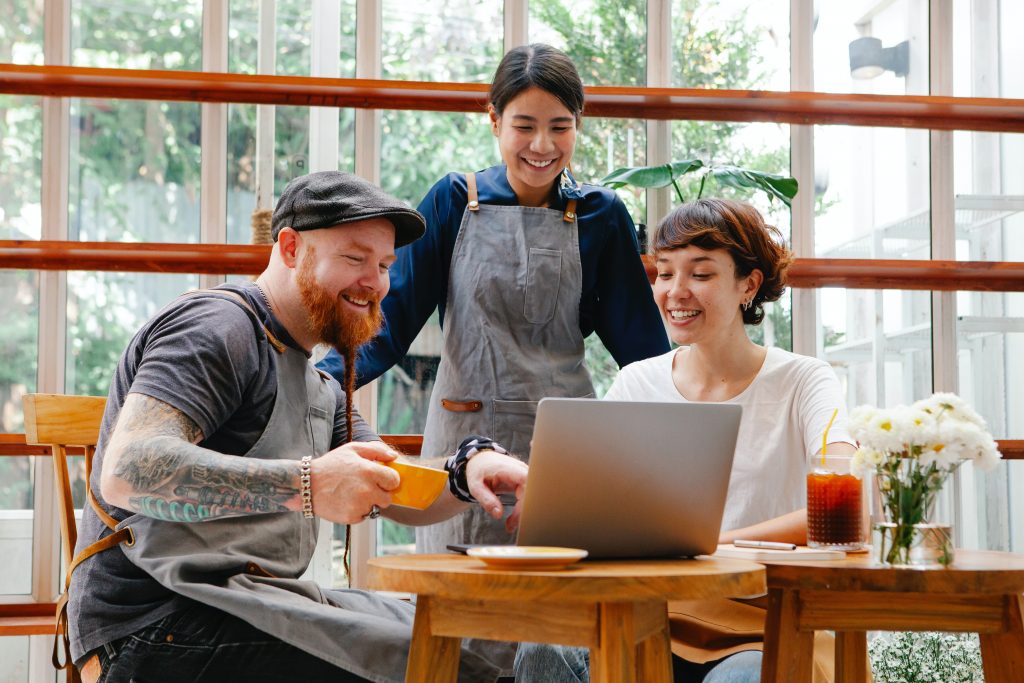 There are 2 quick solutions if you want to update your Google Business Profile.
First, you need to log in with the right email address on the browser you're using.
Search the phrase 'my business' on the search bar. Your brand will pop up because it's already connected to your email address.
Note: If you can't see your business, that means you're signed in with the wrong email address.
Select 'View Profile' next to the result, and you'll be able to check out your Business Profile. Select 'Edit Profile' or any other option that suits you – for quick changes!
2. Go to 'google.com/business' -> Enter your email -> Manage Now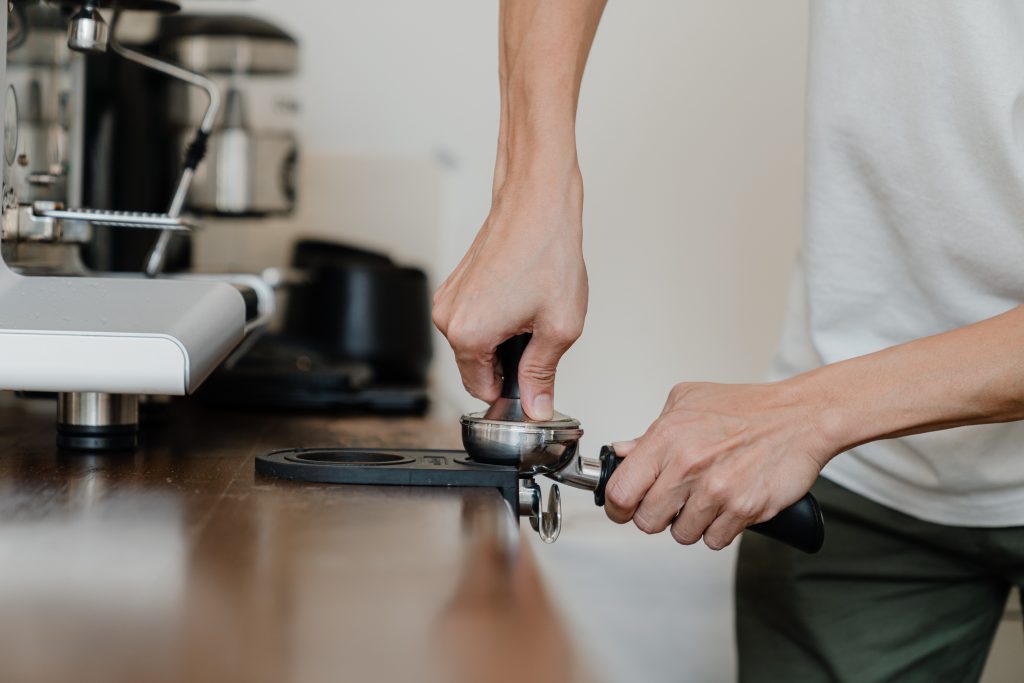 5 Google Business Profile Pro Tips
Post consistently – Whether you want to post manually or use an automated tool like Publer, you need to stay active and share your products, services, offers, etc. Build social proof, forever!
Keep updated contact information – If you changed your office location or website, update your Google Business Profile too. You want to attract visitors to the right place! The same goes for the phone number, email, business hours, etc.
Monitor insights – You need to analyze your demographic and traffic insights regularly. This way, you can prepare better email marketing campaigns, social media ads, or holiday sales & offers. 72% of companies believe they can use analytics reports to improve the customer experience.
Always use SEO-friendly content for the description or posts you share – it's Google! If it's not well-optimized, it will take a wizard to rank your content as high as you'd like. Make sure to put more effort into that piece of content you're sharing! Here are 18 SEO tricks to use!
Messaging is a crucial key to success rates – 89% of consumers are more likely to make another purchase after a positive customer service experience. More than you imagined, right?
Mistakes to Avoid
Inconsistencies! If you set your working hours as 24/7, make sure to avoid auto-messages that claim you're only working during business hours.
Leave feedback 'on Read'. That is not your ex! It's your business and is here to stay (pun intended). Feedback is crucial. People love seeing you respond to others honestly and provide them with a solution! Or, thank them back for taking the time to leave a review for you.
Don't forget about CTAs. Call-to-actions help convert the reader/visitor into a buyer. You don't want to miss out on that! They are convenient and effortless to set up. Google Business Profiles already provide those!
A few interesting stats: Orange CTAs boosted their conversion rate by 32.5% (according to dsim.in). Anchor text CTAs increased conversion rates by 121% (according to dsim.in). Personalized CTAs convert 42% more visitors into leads than untargeted CTAs, according to Hubspot.
Claim the profile! 51% of Google My Business profiles remain unclaimed. That means that people can't see their correct business hours or can't reach them!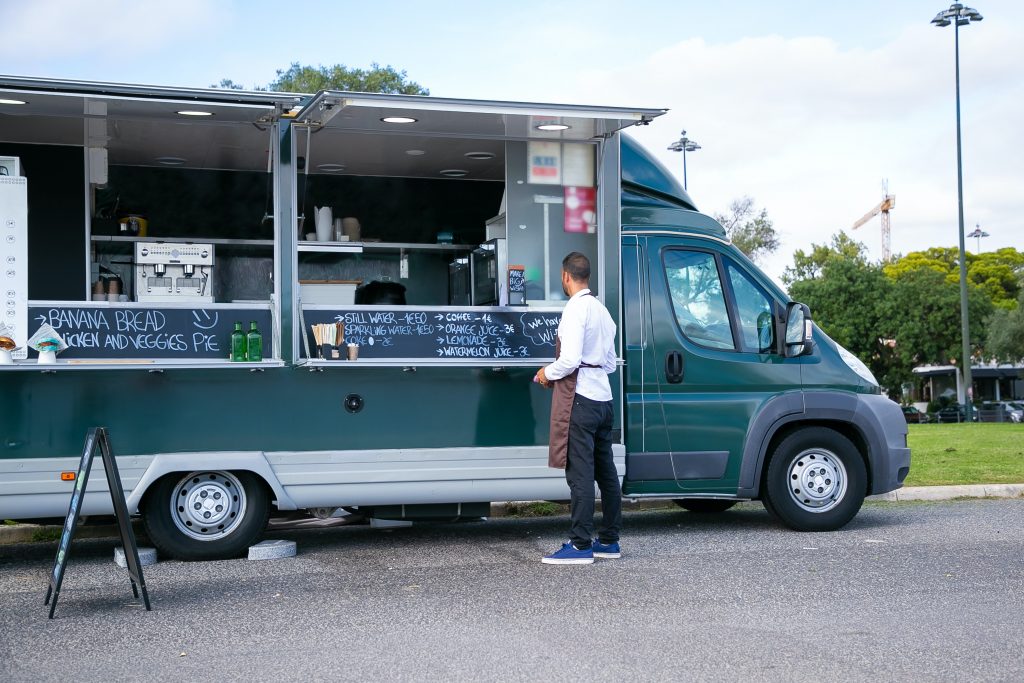 How to Improve Your Local Ranking
According to Google Business Profile HelpCenter, a local business result depend on relevance, distance, and prominence.
Did you know that local businesses get 94% of calls on weekdays? Well, that's something to keep in mind.
Here's how you can do it:
Complete entire business information: address, phone number, business hours, location, and category.
Add photos of your business or the products/services you provide to stand out.
What will happen in 2023?
Universal Analytics (UA) will soon be replaced by Google Analytics 4 (GA4).
GA4 is event-based and will track every click/view/play more organically. It will provide more information on how users behave using first-party data. This will keep the ability to provide tailored ads.
Also, it includes privacy controls such as cookieless measurement, and behavioral and conversion modeling
Source: thesocialbrandtn.com and Google.
This is what Google has stated:
On July 1, 2023, standard Universal Analytics properties will no longer process data. You'll be able to see your Universal Analytics reports for a period of time after July 1, 2023. However, new data will only flow into Google Analytics 4 properties.
Note: If you created your property before October 14, 2020, you're likely using a Universal Analytics property.
This is how you can switch to Google Analytics 4.
7 Stats You Need to Know About Google Business Profiles
64% of customers use the phone number listing in Google Business Profile panels to reach out to local companies. (themediacaptain.com)
51% of shoppers surveyed say they use Google to research a purchase they plan to make online. (thinkwithgoogle.com)
More than 50% of shoppers surveyed say they use Google to discover or find a new brand. (thinkwithgoogle.com)
51% of Google My Business profiles receive more than 1,000 views per month. (australianwebexperts.com)
90% of searchers read reviews before purchasing. (themediacaptain.com)
45% of businesses receive appointment requests through Google My Business. (australianwebexperts.com)
65% of Google users will leave a review if they have had a positive experience. (australianwebexperts.com)
Read more:
GENIUS Content Repurposing Ideas to Bring More Traffic
Thanksgiving Marketing Ideas for Small Businesses in 2022
Content & Small Business Marketing Ideas for Christmas 2022