If you think you're a Canva professional just because you can design using unique elements on the search bar, then keep reading.
That is why you need to keep up with what Canva provides on Twitter and TikTok!
I thought I knew it all until Canva and other notable creators shared incredible tricks I'd never even imagined.
How can a simple tool like Canva provide a range of options that could cost us a fortune if paid separately?
Well, no wonder the founder is a lovely billionaire.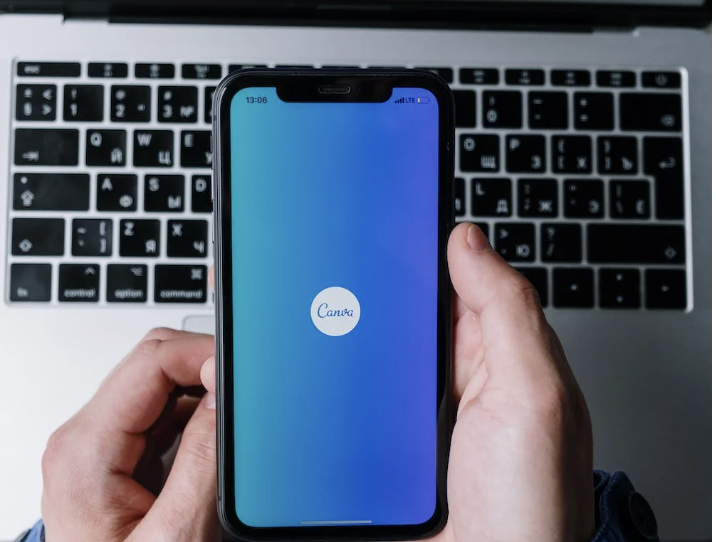 Top Reasons Why You Need to Go the Extra Mile with Canva:
It's effortless to use and intuitive.
It has a FREE plan, but the Pro is a ticket to wonderland.
You can make money out of Canva, a lot. That's right.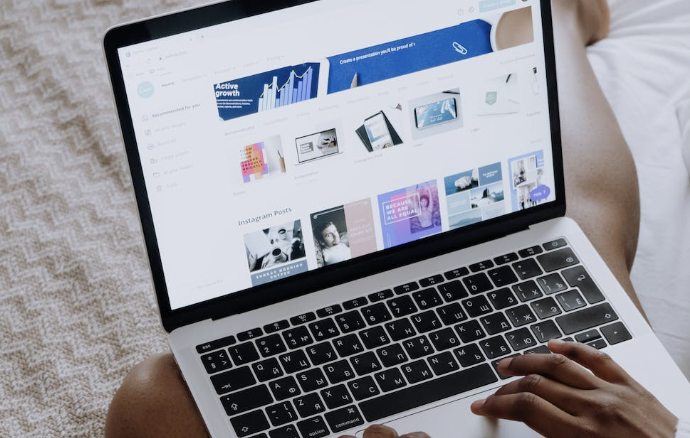 5 Canva Elements/Tools You Need to Consider for Your Small Business:
1 – Heyzine Flipbook
Canva has an incredible built-in tool named Heyzine Flipbook. That is how you can create PDF in order for you to convert them into flipbooks, with flip effects, in a click!
Heyzine is a FREE and easy online tool so you can create the flipbooks without any watermarks or ads.
That is a beautiful way to repurpose your content! Learn more about content repurposing.
Here are a few options to consider if you want to create a flipbook for your audience:
Restaurant Menu – Include all meals, images, and monthly deals!
Social Media EBook – Add quick tips and tricks to humanize online presence. Topics: Set up Rich Pins; Become a Social Media VA; Copywriting Hacks; etc.
Travel Guides – This is amazing for freelance photographers, travel agents, or travel bloggers! Topics: Must Visit Places; One-Day Trips; Travel on a Budget; etc.
Product Descriptions – Describe a brand new product you're providing!
Holiday Gift Guides – Let people to read, learn, and purchase ultimate holiday gifts! Learn more about Holiday Gift Guides here.
This is how Heyzine Flipbook works on Canva:
Create a PDF-lookalike design (ebook; menu; guide; etc.)
Click Share and Select More at the bottom
Search for 'Heyzine Flipbooks' and select it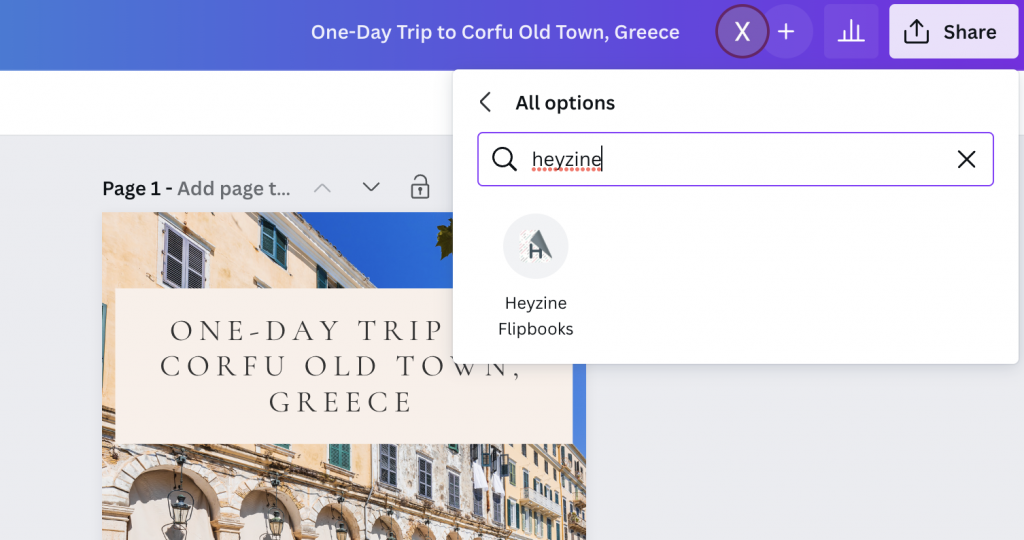 Select all pages you want to turn into a flipbook (in this example, I will pick three) and click Save.
Your design is saved. Click 'View in Heyzine Flipbooks' and wait for it to be processed.
You can now view and try your flipbook before sharing.
Style the flipbook (add logos, paginations, etc.) and edit the Settings (password-protect, etc.)
Click Share/Save at the top left corner! You can share it as a link, email, QR Code, etc.
Tip: If you want to make the flipbook more unique, use the Audio tools to explain everything with your voice!
Create your first flipbook this Christmas. Get ideas here.
Read the full One-Day Trip to Corfu article.
There are hundreds of tools for FREE, fun to use and that can elevate your marketing designs. And I tried many of them, especially when I wanted to create my 2022 Holiday Gift Guide.
But, using this element within one of the platforms along with thousands of other options in one tab is another type of victory.
And to my biggest surprise, Canva's Background Remover works better than every other tool. Of course, I mean for someone who doesn't have a graphic designing experience like myself.
Let's see how it works:
Go to Canva
Start designing and make sure to pick an image that contains various items (in this example, I will use a Thanksgiving dinner table).
Click on the image and select Edit Image at the top.
Click the first option on the left menu: Background Remover, and let Canva do its own magic!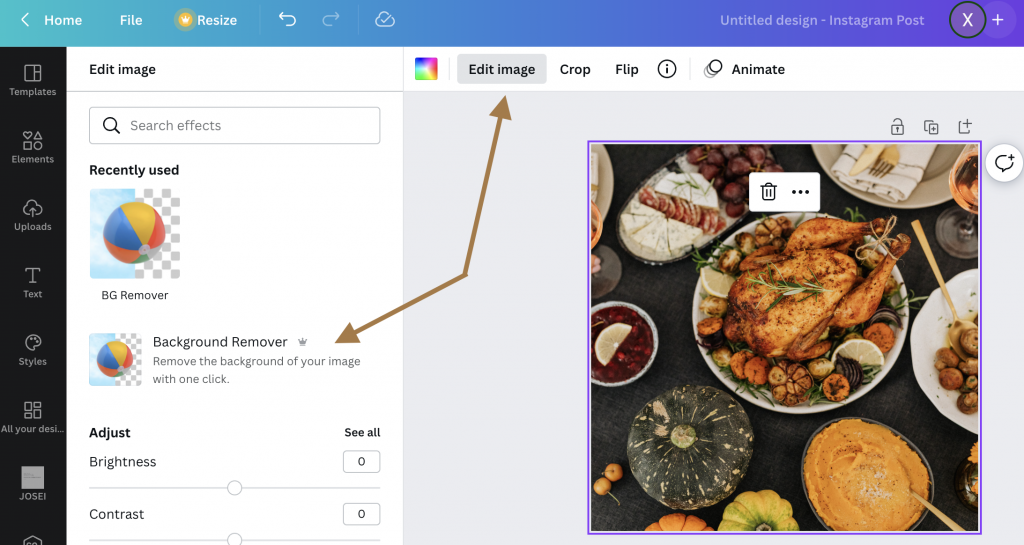 NEW: Thanksgiving 2022 Marketing Tips
Final results: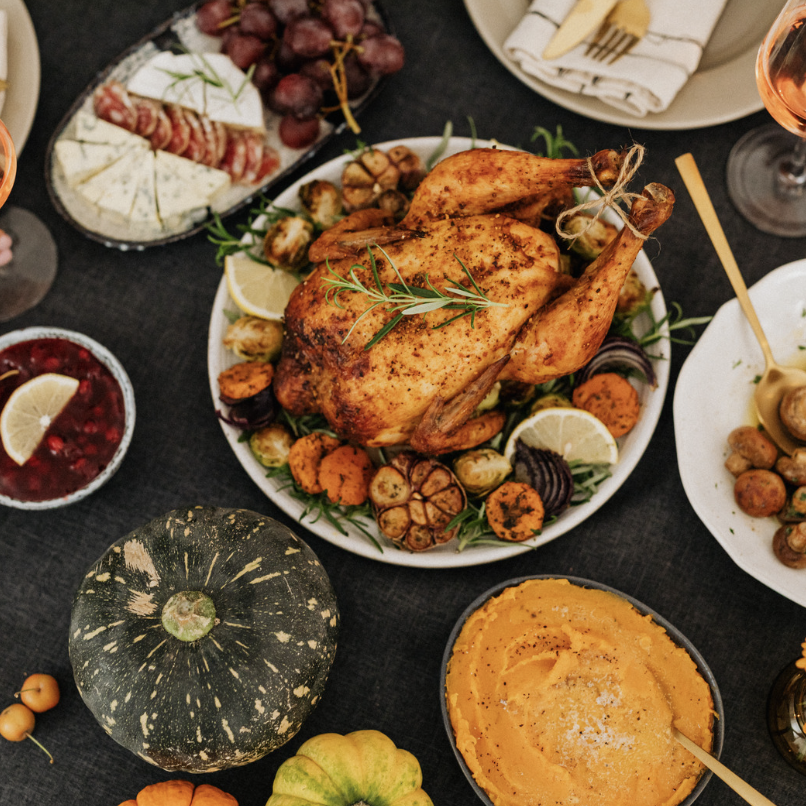 Did you know that Canva provides multiple elements, so you can build a website for your small business?
This one-page website builder is a perfect choice if you don't have any coding experience. Everything is done in a few drags & drops and can is easily managed on the mobile app.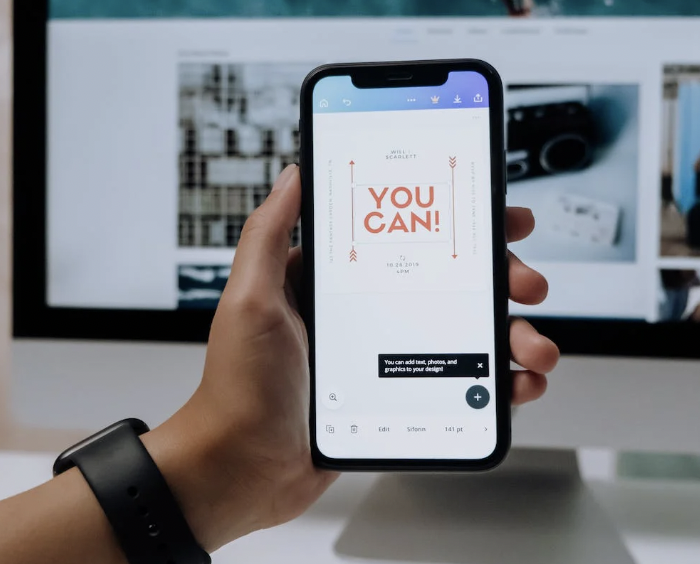 Do you want more reasons why you should consider Canva as a website creation tool? Sure!
All templates are responsive to any device
There are thousands of templates, elements, and branding tools to choose from
You can track insights and view progress and clicks
Collaborate with other team members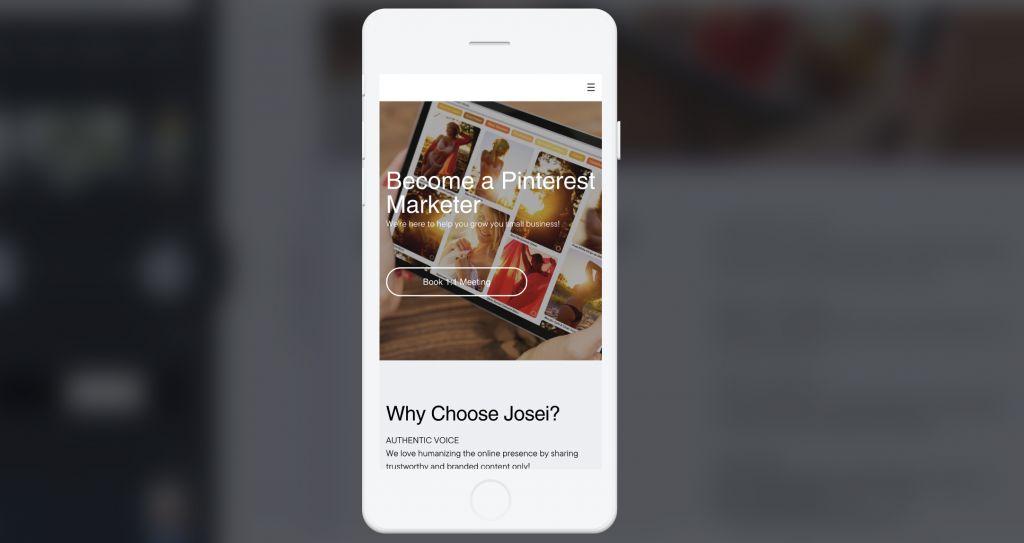 And if you're wondering about the URL, well, you can easily pick between three options:
Publish using the Canva Domain
Buy a new Domain
Publish to an existing Domain (perfect for the link in bios)
Can this get any better? There are several free templates if you want! Someone pinch me right now.
4 – Quick Create Collection
If you always struggle to create multiple formats of the same social media design, then this is for you.
As a small business owner, you need to stay consistent not only with the posting times but also with the designs you share.
Canva provides a range of options and elements, starting from branding tools to scheduling content across all socials. But this one is a gem!
Imagine creating one square Instagram post and letting the platform design the same Story, Facebook Post, Facebook Cover, Twitter Post, Pinterest Pin, Email Header, and LinkedIn Post – at one go!
Yes, genius!
I remember when I used to use multiple tools for this one and now we have everything in one.
Here's what to do:
Go to Canva
Click Social Media under the Search Bar
Select the first option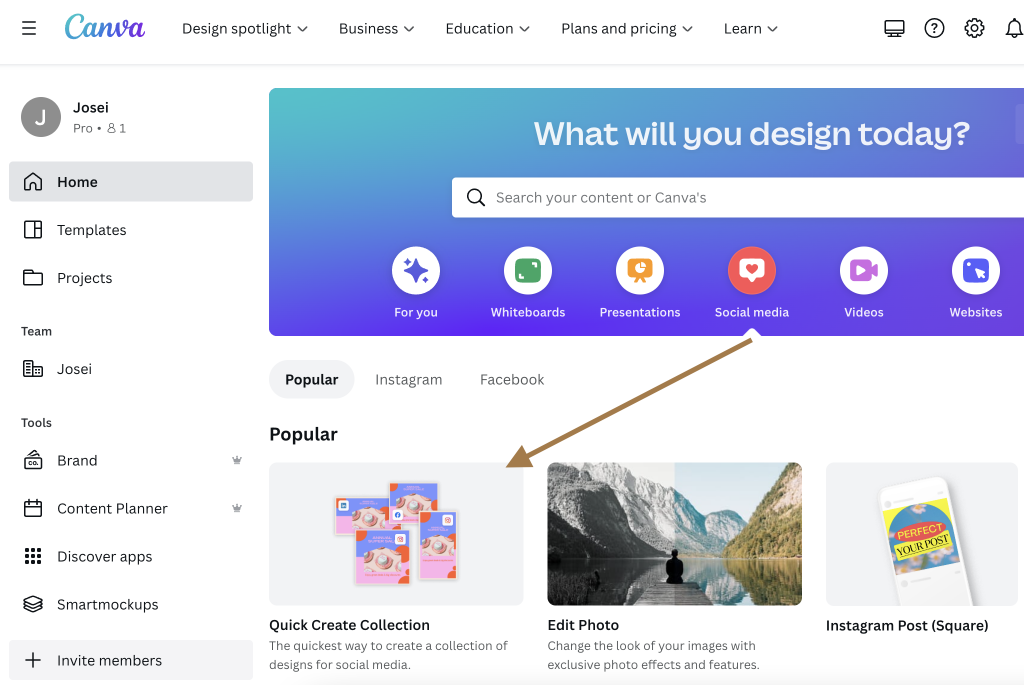 Select at least one format (in this example, I am choosing Instagram Post and Instagram Story, only).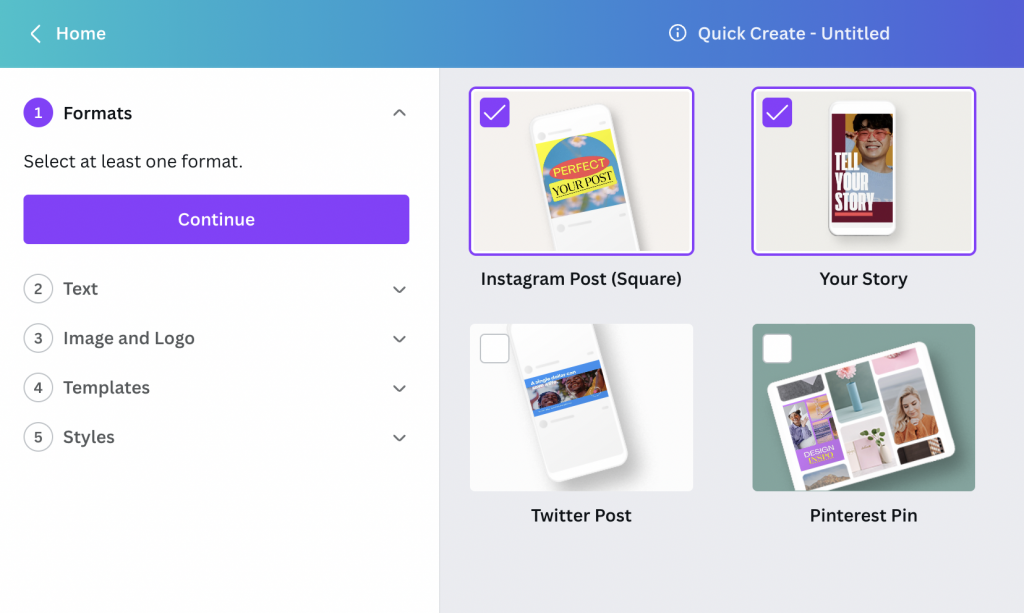 Click Continue on the left.
Now, it's time to add the Main text (header) and the Additional text (quotes/website).
Click Continue. Now, it's time to add the Image and Logo.
Upload a new image or select from the Media Library and then, select your Logo (I have already set up my Brand Kit, that's why it's easier for me to pick the logo. Click here to learn more about the Brand Kit).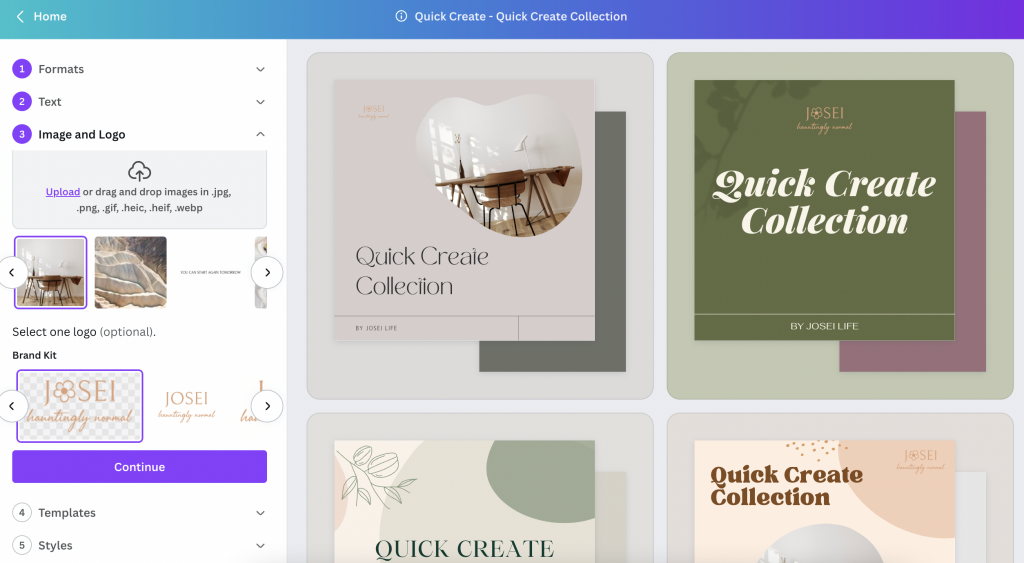 Click Continue and decide on a template you want to use by selecting the Category of your desire.
In this example, I will pick the Elegant Category and the second option of it.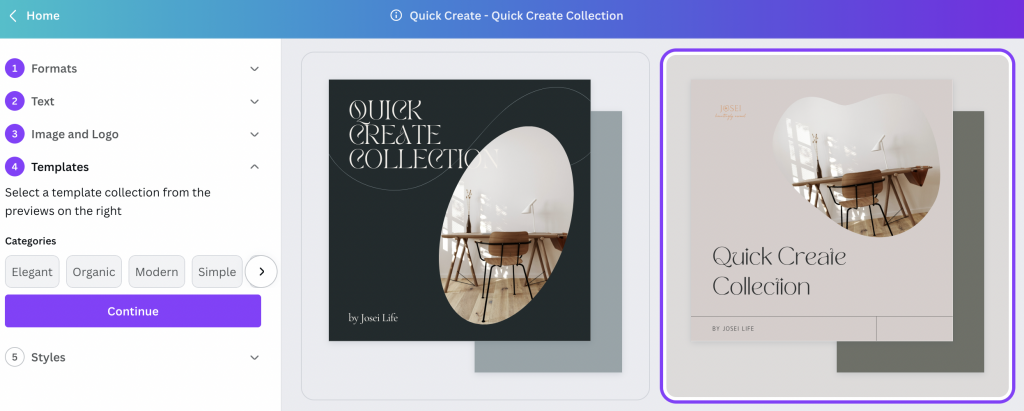 Select Continue and now it's time to design the Style (colors and fonts)
There are tons of options to experiment on. Decide on the desired color palettes: Retro Summer, Playground Grass, Thrift Shop, Berries in Cream, etc. or select your brand's color (highly recommended!).
In this example, I picked my brand's colors and I shuffled three times.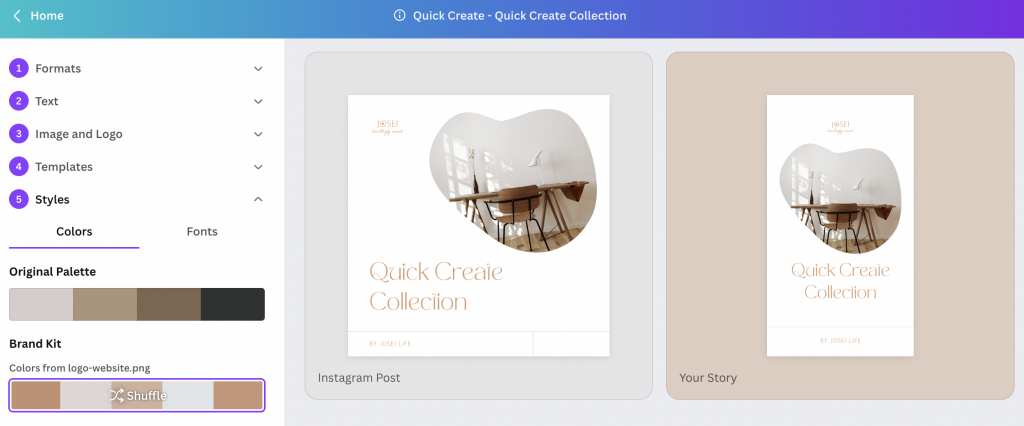 Click Continue and now your designs are ready!
Download/See your collection and off to posting them.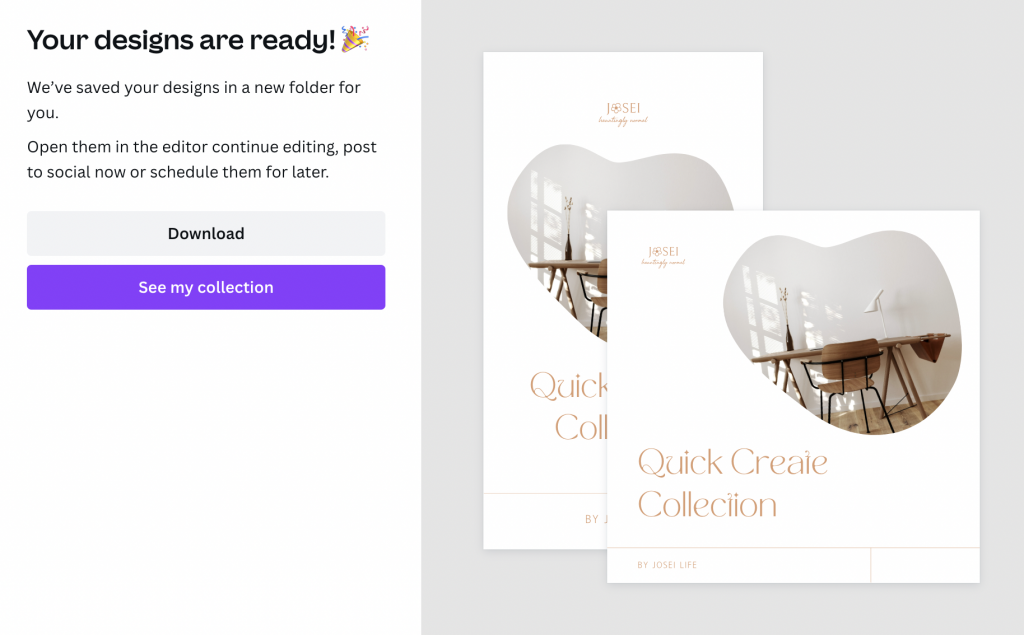 This is one of my favourite tools to use to save time on branding! Check out these Solppreneur tips.
Not only does Canva provide the tools, templates, and apps to leverage into building a small business brand, but it also teaches it how to properly use them.
Canva Design School consists of various courses that are appropriate for beginners or advanced. You can find and learn how to use Canva for Nonprofits, Print Advertising, Creating a Logo, Becoming a Pinterest Creator, etc.
Every course has 5-star reviews, so if that's not convincing to you, I don't know what is!
Read more: