Planning to travel to Istanbul for the first time? This is your quick guide to discovering tips and hacks on how to spend less, and enjoy every minute while you're there.
Istanbul is a huge city with a population of over 15 million. It locates between two continents, Europe and Asia, and it is known for its traditional food, hospitality, and impressive history.
As an Albanian, history isn't my favorite part – if you know, you know.
However, Istanbul has my heart.
When I visited the city for the first time, I made so many mistakes and ended up spending too much time in the same place because I didn't know how to travel around, I only tried famous foods I had seen on TikTok, and also, I picked a bad season to visit it.
I learned from my mistakes. I am ready to share my Istanbul travel tips to make your first visit unforgettable!
Why Should You Visit Istanbul?
Turkey has an incredible history and culture that is priceless and worth learning. Today, Istanbul is a major world metropolis, but the story started thousands of years ago. The city has been named Byzantium (led by King Byzas); Roman Empire (led by Constantine the Great); Byzantine (Eastern Roman) Empire (when Constantinople became the center of the Greek Orthodox Church); Latin Empire; Ottoman Empire (led by Suleiman the Magnificent); the Republic of Turkey (today!).
Don't overthink. Every museum, church, and mosque is a must, and you should visit them all.
Some have a cost to enter, and some others are totally free.
Cruising the Bosphorus is a magical feeling. You will see both continents' sides on a 2-hour cruise. Both European and Asian cultures are beautifully aligned in one city. While you won't be able to see everything in one weekend or even an entire week, make sure to enjoy yourself as much as possible.
Delicious Traditional Turkish Dishes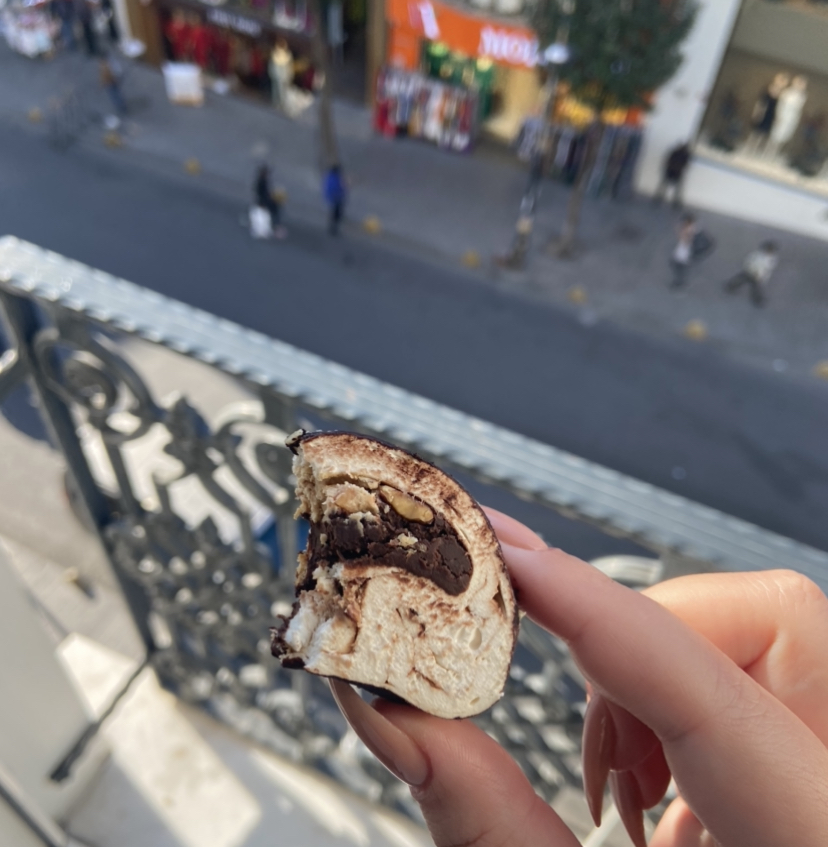 There are countless shops and markets in Istanbul. Whether you want pricey shops to treat yourself to luxurious accessories and clothes from well-known brands or buy affordable stuff for less than $20 – everything is there!
Check out these famous malls and shopping streets: Mustafa Paşa; Grand Bazaar; Venezia Mega Outlet; StarCity Mall; Aqua Florya; etc.
Feel the Warm Hospitality
Turkish people are known for their warm hospitality! Although I would highly recommend learning a few Turkish phrases to greet them, they know how vital a tourist is, and they love to help you!
When is The Best Time to Visit Istanbul?
I have visited Istanbul several times to know the best time to go there again. And I would definitely pick Autumn. This is a personal preference of mine because I love Autumn colors and walking on the brown leaves while enjoying a magical view, is indeed magical.
However, I have also visited Istanbul in Spring and Winter, and honestly, it is quite a hard choice. Should I live in Istanbul for good? It seems like I am obsessed with it!
When it comes to picking the best time to visit Istanbul, you should not only consider the weather but the long lines at museums/palaces as well.
Sunny weather will not stop anyone from staying in line (Galata Tower, Blue Mosque, Hagia Sophia, etc.). But, rainy or snowy weather does. So, keep that in mind.
Summer is always a preferred season to visit Turkey because people spend their holidays in beautiful 5-star resorts. And they might want to visit Istanbul, too. So, including the very hot weather that will make you uncomfortable walking many miles around the city, I'd highly recommend you avoid visiting it during Summer.
Currency Exchange Tips
Among all the Istanbul travel tips I had read, there's one thing I hoped somebody told me sooner. What impressed me lately is that the official Turkish currency, Lira, changes its value every 10 minutes. It felt like a game of finding the best value when I wanted to exchange Euros/Dollars.
Avoid Airport Currency Exchanges!
The most important thing you must remember is that you should NOT exchange your money at the airport.
I exchanged $100 for 1400 Lira – meanwhile, I could've exchanged them for at least 1800 in the city!
Make sure to ask/check the currency values before exchanging – so you don't lose any money!
Get Istanbulkart To Get Around the City
Istanbulkart is an affordable and easy-to-use card for all your transportation around Istanbul.
Here's everything you need to know about it:
You can buy the Istanbulkart at the airport. You will need to find the ticket office on the -2 floor. If you don't get it at the airport, don't worry. You can find it everywhere around the city – find the metro/tram stations, and as soon as you see a ticket office, you can buy it there. If you don't find any ticket office, there is always somebody who can sell the card to you – they usually shout, and you'll immediately understand that they're holding a red-colored card. That's the Istanbulkart!
Istanbulkart can cost between $1-5, depending on whether you purchase it at the ticket office, or somebody who is standing there sells it to you. Don't worry! People who will sell you the Istanbulkart are not scamming you! All they're earning is about $2-4. They will usually teach you how to use the card, too. So, that is what I call – worth the money!
According to turkeytraveljournal.com, the Istanbulkart can be used in every public transportation vehicle, bus, nostalgic tram in Taksim, Metrobus, tunnel, metro, tram, funicular, cable car, ferry, Turyol (Bosphorus cruise), Dentur (Bosphorus cruise), TCDD ( railways) and HAVABUS Bus from Sabiha Gokcen Airport and in Havaist Bus from Istanbul New Airport.
Not bad, right?
Istanbulkart can be used by up to 5 people! So, no need to buy several cards per family member or friend.
Basic Turkish Language Sayings You Will Need
It's always in your best interest to know a few conversational sayings in a foreign language. Turkish is not considered a very simple language, however, it is beautiful and although it's only spoken in a few countries (Turkey, Cyprus, the Middle East, etc.), you'll always need it.
Whether you're planning on visiting Turkey as a tourist or collaborating business-wise, the Turkish language is a must to get the best out of your experience there.
Here are just a few daily Turkish sayings that can help you feel confident:
Hello! – Merhaba! or Selam!
Good Morning – Günaydın
How are you? – Nasılsınız?
Thank you! – Teşekkürler!
A beer/coffee/water, please. – Bir bira/ kahve/ su, lütfen.
Yes, please! – Evet lütfen!
No, thank you! – Hayır teşekkürler!
I am sorry! – Üzgünüm!
Excuse me. – Afedersiniz.
Good Bye! – Güle güle!
How much is this? – Bu ne kadar?
Top Attractions to Visit (Free and Paid)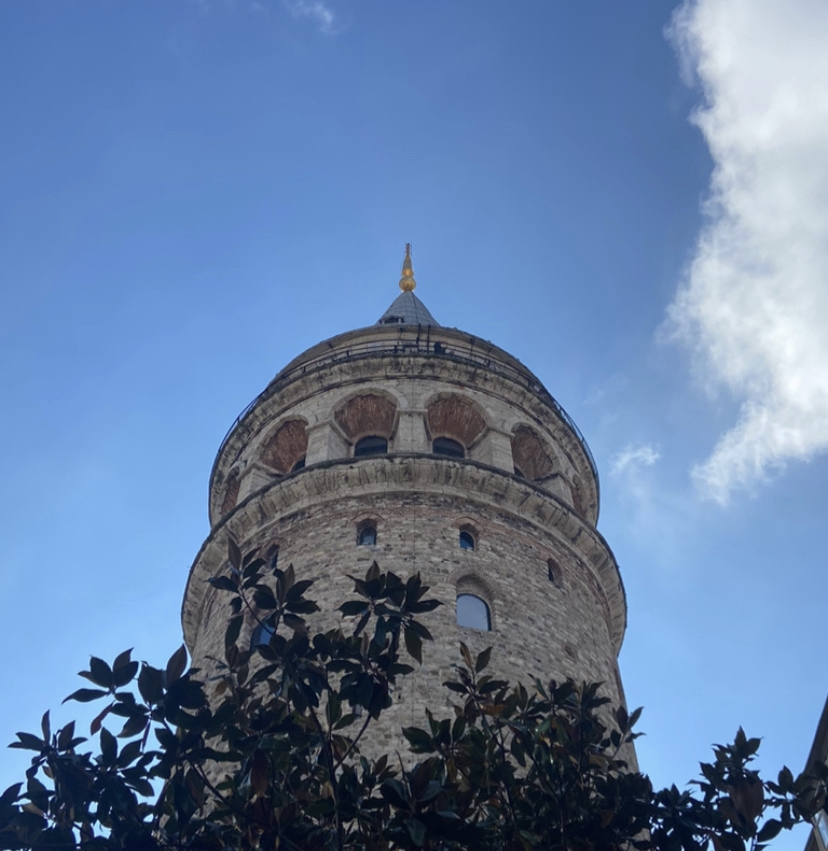 Now that you have all the information you need to visit Istanbul, I have prepared a list of attractions to visit and their entry fees:
Must Visit:
Aya Sofia (Free)
Sultan Ahmet Mosque (Free)
Topkapı Palace (200 Lira – $11)
Maiden's Tower
İstiklal Caddesi
Taksim Square (Free)
Istanbul Aquarium (315 Lira – $17)
Grand Bazaar (Free)
Galata Tower (175 Lira – $9.4)
Galata Bridge (Free)
Pierre Loti
Çiçek Pasajı (perfect for a delicious lunch)
Extra:
Want to learn more about my Istanbul travel tips? Follow me on TikTok or contact me.
Read more:
Plan Your First Solo Trip in 2023
How Can a TikTok Video Go Viral?
Quick Guide to UGC Marketing (+Stats)