Quitting the 9-5 and building your brand is your 2023 goal, correct?
As someone who became a Solopreneur recently, I have some tips for you. Many people have passions and the best part of that is when you turn it into a business.
Like many others, I have a lot of passions: copywriting, solo travelling, social media marketing, etc. So, I have built an entire business around all of those in a unique way.
I share my thoughts and tips by writing new blogs every week.
I create voice-overs and travel UGC content on my TikTok profile.
Also, I provide 1:1 social media coaching to everyone interested.
And then, people ask me how I manage to have a social life. The audacity!
What is a Solopreneur?
A solopreneur is someone who creates and runs their own business without the help of another employee.

In other words, a solopreneur is a modern way of saying 'Entrepreneur who works solo!'. And I am a big fan of that.
Many people confuse Solopreneurs and Freelancers very often. However, they're both different, and here's why:
A solopreneur isn't focused on making money but on building a brand!
A solopreneur is already skilled to provide various services and isn't mainly looking to create a portfolio.
Freelancers are only focused on one skill/job at a time, while solopreneurs maintain the entire business and its aspects: writing, designing, promoting, client-hunting, etc.
Examples of Solopreneurs
Everyone who creates a new business and works alone is called a solopreneur.
I'm sure you've seen multiple independent photographers, podcasters, or bloggers who have their websites and social accounts.
They reach out to the desired buyer persona with a sales pitch, promote their services across different mediums, and have an online reputation as well as their audience.
Here are some popular examples of solopreneurs nowadays:
Photographers
Social Media Marketers
YouTubers
Bloggers
Stock Traders
Tips: How does a Solopreneur Stay Motivated?
Here are some solopreneur tips for everyone who's planning on becoming one soon!
1. Take the time to celebrate small wins.
There's nothing better than landing a new client, seeing your bank account get fat, and investing in yourself by buying tickets, healthy foods, and amazing skincare products.
Everything good you do for yourself is empowering enough for you to continue working hard.
Celebrating small things in your day-to-day business helps trigger productivity and make you feel proud. And it's no surprise that some little things can make you aim for better and bigger wins!
Remember: The only limit for a solopreneur is themselves.
2. Take lots of short breaks to avoid burnout.
Riding solo comes with a large number of responsibilities. Paying bills, posting to social media, designing new marketing visuals, preparing your emails, writing new blogs, etc., is quite time-consuming for a solo person.
And the desire to take over new opportunities and put new ideas to life can lead to burnout.
I know that for sure!
Juggling through all these duties and ideas is hard and the best response to that is finding the right productivity hack.
Read more: Productivity Tips to Create Peace of Mind.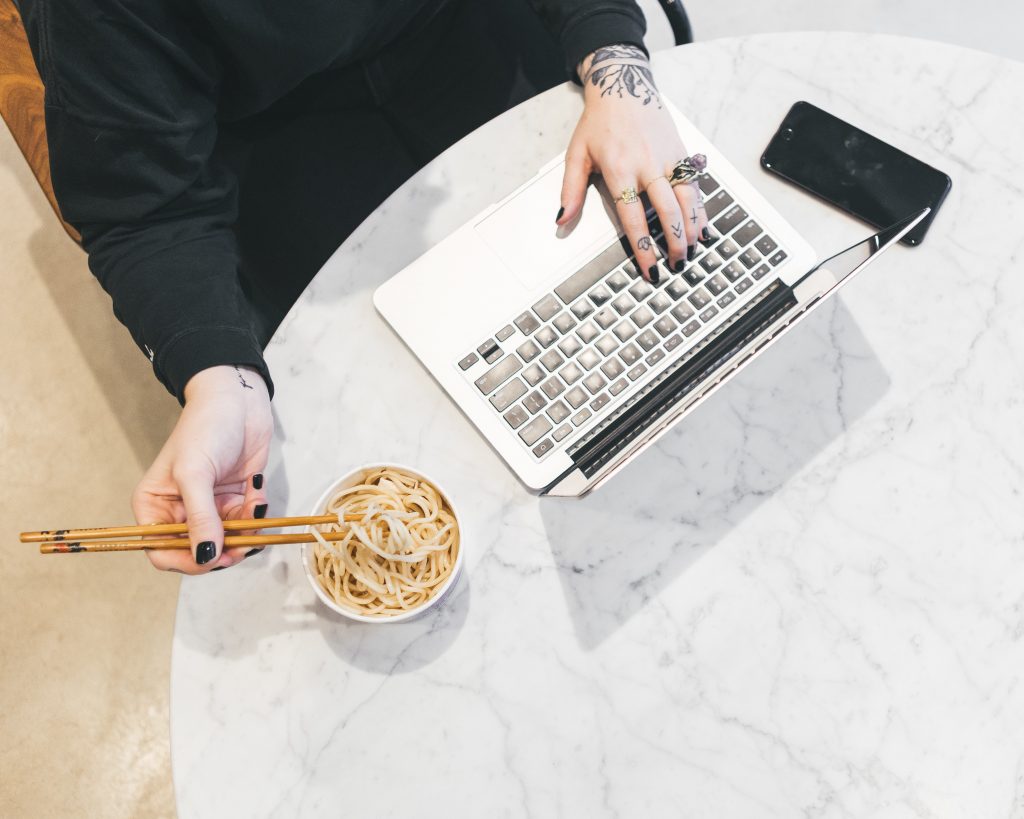 After several 'tantrums', here's what worked for me:
Daily to-do lists. Doing nothing more than what I write down for the day. It's very hard, especially when you're a talented and curious person, but it's the right thing to do.
Small breaks between tasks. Whether I do a 10-min yoga, play sudoku, or have a drink by the balcony, it honestly doesn't matter – as long as it counts as a break!
3. Change your workplace: discover cafes or new coworking spaces.
Another important thing you should do if you want to succeed in this solo ride is to change your office.
As digital nomads or freelancers do, you're able to get up in the morning and decide where you want to work. Whether you take the car, or plane or simply walk to a new cafe, changing your workspace will help you gain a new lifestyle, create new content, and meet other like-minded people.
4. Always stick to a weekly plan.
As I mentioned above, sticking to a weekly plan has helped me avoid burnout and view results.
I usually use Notes or Asana to stay organized with all my tasks, but even writing things down using a pen and paper, works!
Am I the only person who trusts pen and paper? Taking the time to write things down the old-fashioned way can trigger your brain to take things more seriously and avoid wasting time. It kinda feels like manifesting.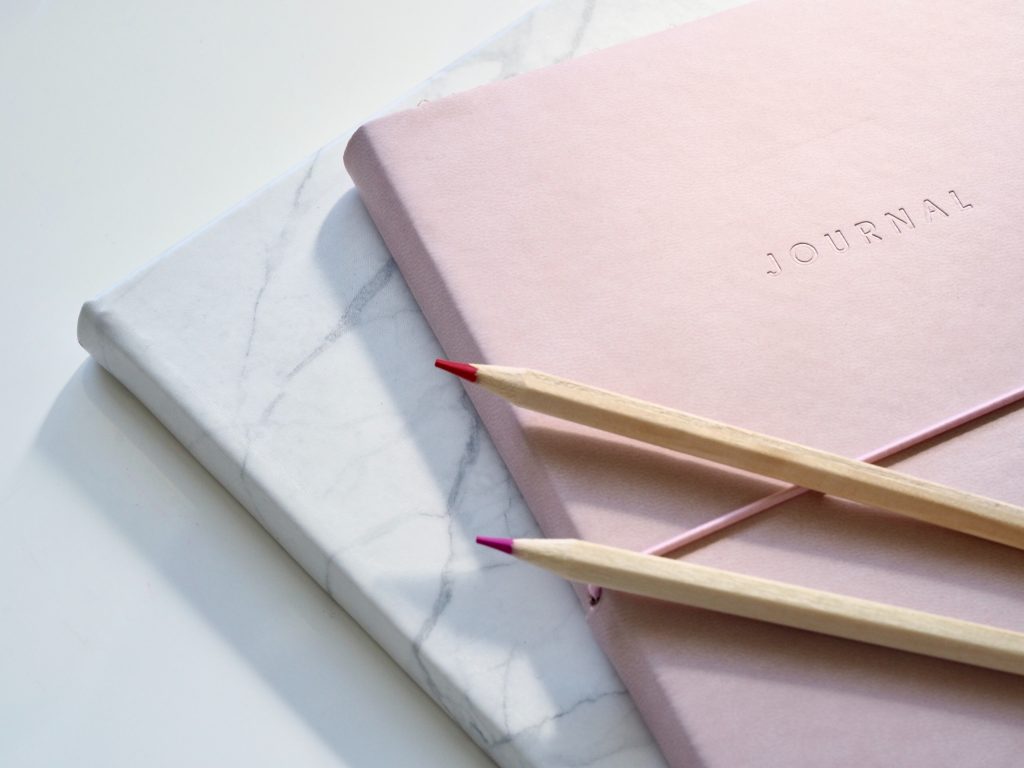 5. Remember why you started.
It's not for the money. It's never for the money. I love the independence and the joy of taking over my life. And this is by far one of my favourite solopreneur tips!
The power of promoting empowerment, strength, and courage, is a unique feeling that you want many others to feel as well.
And by living with this feeling, you understand that you're able of reaching the sky and fulfilling everything you ever wanted: for yourself, your family, or others.
This is exactly what I want to do! Empower others to make the most out of their time and become independent, free, and financially secure.
Why do Solopreneurs fail?
They don't understand the market – Whether you're selling products online or providing a few services, you should already know who is the targeted audience. For example, if you're a wedding photographer, you should already know that your ads must target the ones who are about to be married, people who are looking at wedding dresses, or wedding event organizers.
Get rich quick scheme – Luckily, I am a success-oriented person, rather than someone who is already living their dream lifestyle before securing the bag. While I am not a fan of avoiding what makes you happy, I can say for sure that patience is key to living a happy and healthy life.
Mindset – The first tip I got when I started my solopreneurship journey was to deliver the best work or no work at all. And, I respect that! Perfection used to be just a fancy word to use on LinkedIn if you wanted to get approved by others. And sometimes, perfection isn't even an option when it comes to human relationships because as humans we make mistakes. And I still believe that that is NORMAL.
Poor organizational skills – You can only grow your business if you know how to properly organize your tasks and take one thing at a time. Many solopreneurs delegate some tasks to other freelancers and get their job done faster. But someone who doesn't trust someone else, or simply wants to own the results, never actually hires someone else. While that's a wonderful thing to do, everyone needs to have an organizing mechanism and take things slow.
Do Solopreneurs Have Employees?
The short answer is 'No'. The art of solopreneurship consists of working alone.
A solopreneur is called 'solo' for a reason. However, many people work alone and sometimes delegate their tasks to freelancers.
Many people think that hiring others for a few-weeks project or simply part-time is a cost you can avoid. That's me. I'm that 'people'.
But, delegating tasks is an investment! This is a smart way for you to avoid burnout and save time for other important stuff. That will help you scale and improve your business faster.
Regardless of how much you love what you do and how good you are at it, a real business can grow healthier with the help of other professionals.
Tips: What Business Can You Start with no Skill or Money as a Solopreneur?
When it comes to starting a new business with little to no skill or money, I love to mention that people have different passions.
The moment you decide what your passion is and what you're good at, you can pick a business idea in a day.
Writing
If you love writing about a specific topic (lifestyle, pets, trips, etc.) you can start your blog for free and start practicing your writing right away.
After starting, you can slowly monetize your content by adding related affiliate links or enabling Google Ads across the blog.
Catch up: 18 SEO Tricks You Shouldn't Skip
Virtual Assistance
Many people are too lazy to schedule meetings, write down important stuff from a meeting, or order some food. That's correct!
This is where your presence comes in help. You can help multiple CEOs schedule, order, or book!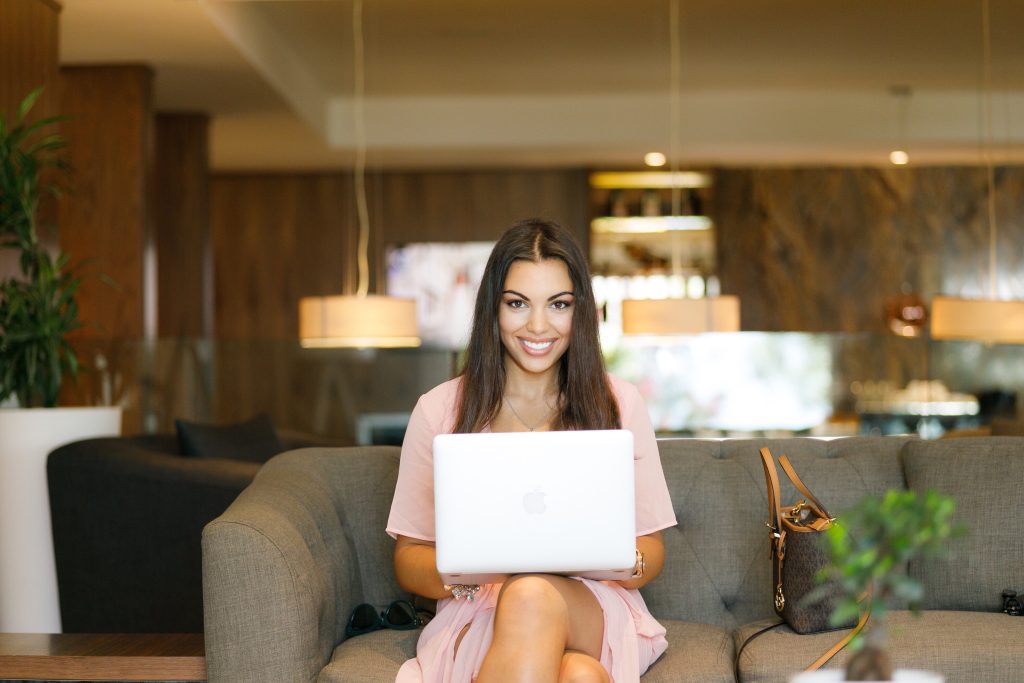 Online Tutoring
Are you good at English, Spanish, or any other language? You can become an Online Tutor and get paid for that. Upwork, PeoplePerHour, and Fiverr are always welcoming new freelancers!
UGC Content Creator
If you love scrolling on social media all day long, then you can turn it into a profession. Showcase your lifestyle, regardless of how chic or rustic it is, grow the following, and start accepting offers. Create unique photos and videos by using gift products and after creating a portfolio, turn it into a business! You never know when you can go viral!
Learn more about UGC Marketing.
For more solopreneur tips, feel free to reach out to me for a FREE 1:1 meeting.
Read more:
Productivity Tips to Create Peace of Mind
9 Upselling Techniques To Increase Sales
Will Blogging Still Be Relevant in 2022?