Pinterest is not a new social media platform. If you want the best and the fastest marketing strategy for your small business, stick around.
Pinterest started as an e-commerce store before becoming a social network allowing many people to share items and tips. Pinterest owners saw a great interest in people saving different stuff but never making a sale. Therefore, they thought of transforming their business idea from an online store to a social media platform where people could connect and inspire. Such a wonderful transition!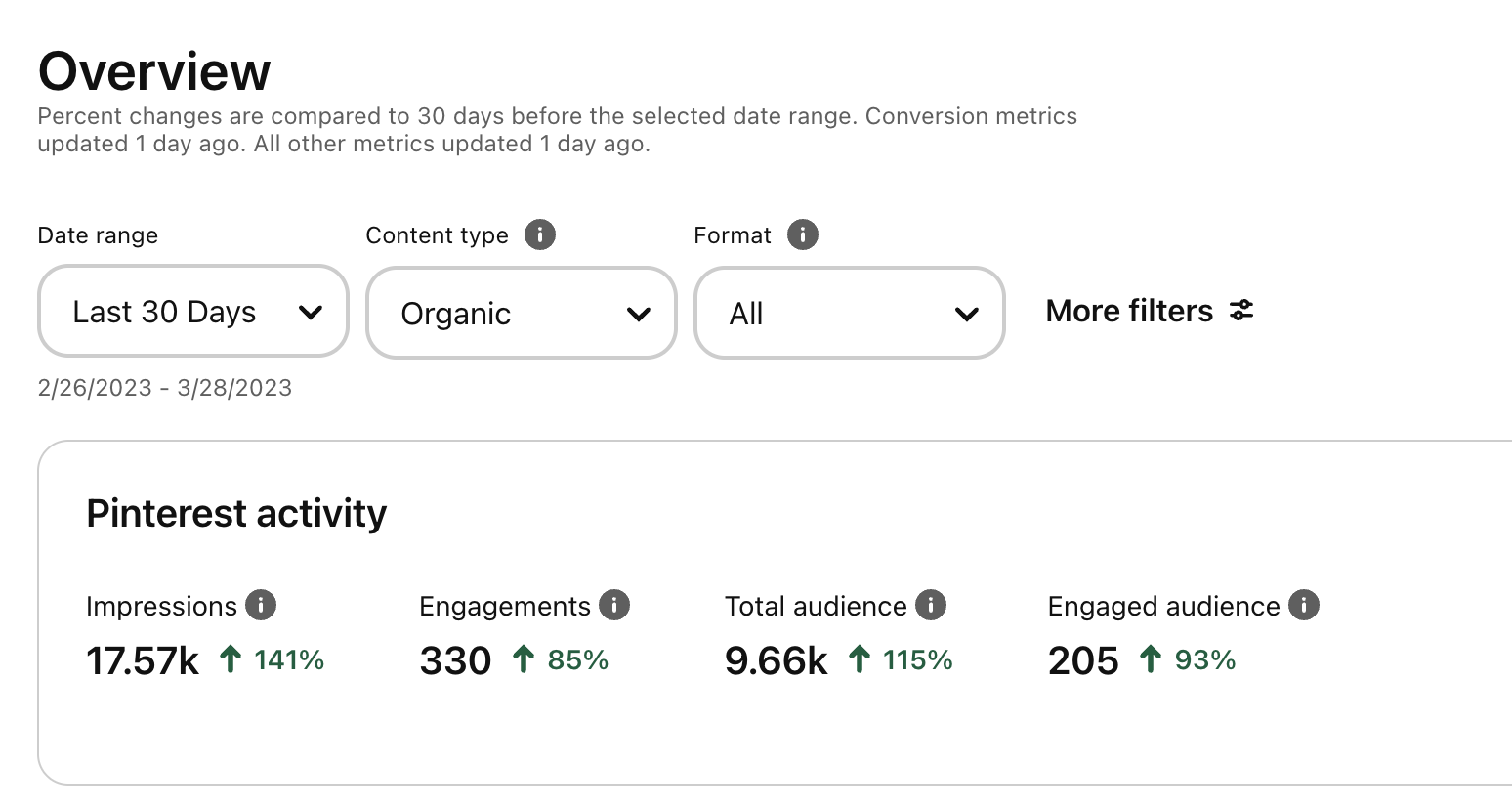 Why is Pinterest a good choice for Businesses?
Pinterest is a great social media platform that can help you organically increase brand awareness, get more clicks, make more sales, and analyze target personas. Pinterest allows you to understand crucial metrics such as impressions, engagement, total audience, etc., and curate a detailed plan toward your goals.
I recommend and promote Pinterest to all my small business owner friends who want to get more sales and make a name for themselves. The reason is that this platform easily exposes you, your brand, products, and services to people who actually want to buy from you.
How to do that?
Well, it's no surprise that SEO has become a viral topic across all mediums. A careful SEO strategy can lead to clicks, sales, and many other opportunities.
Important Pinterest Stats in 2023
Pinterest had a total of 450 million monthly active users around the world in February 2023.
The United States of America has at least 84.6 million active Pinterest users.
76.2% of Pinterest's global users are female and 17.2% of Pinterest's global users are male.
Dos and Don'ts for your 2023 Pinterest Marketing Strategy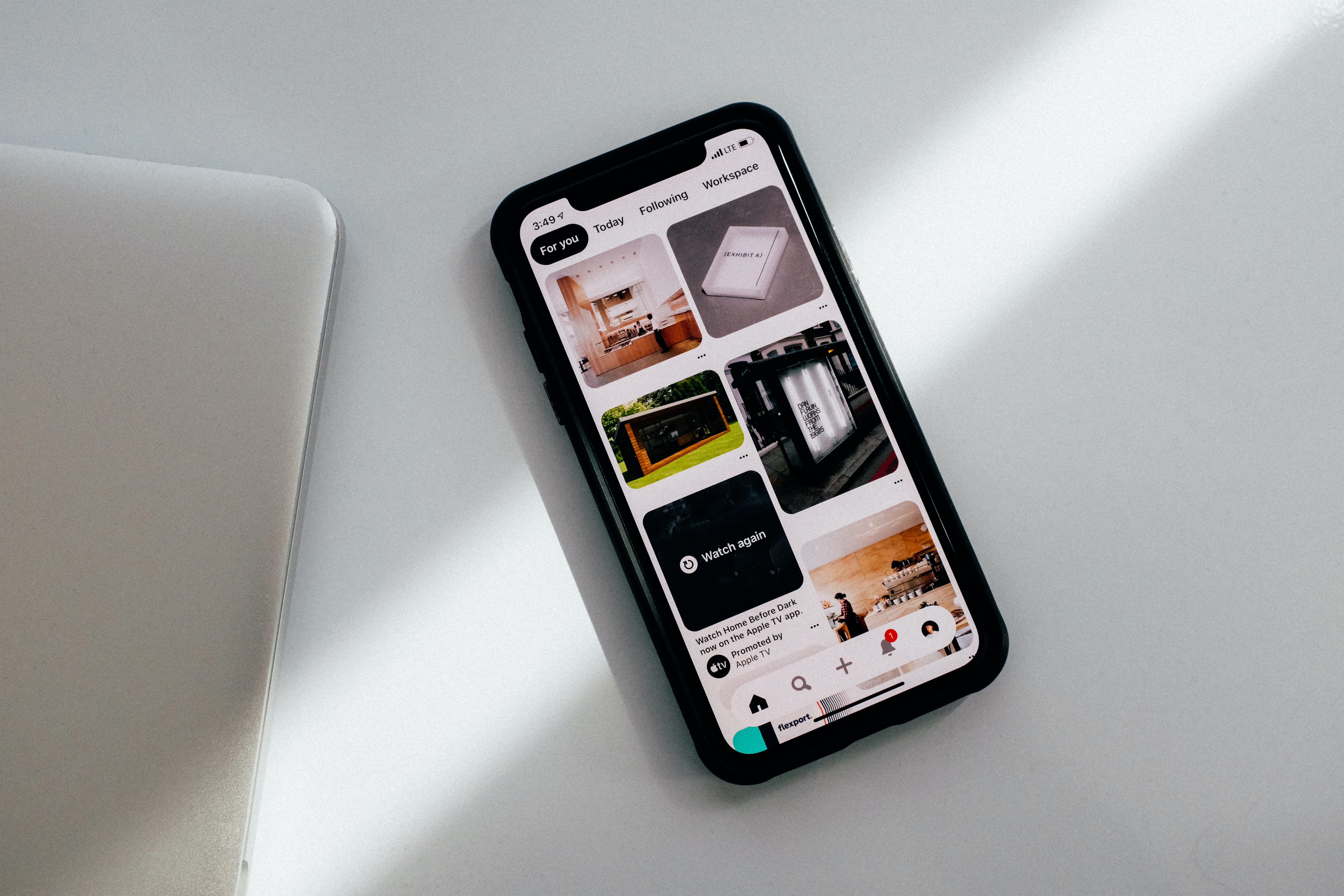 Dos
Update Profile & Audit Content
Pinterest, just like any other important social media platform, needs to be updated all the time. Whether you change your brand's name or logo, add a new niche, or change the website. Anything that changes for your brand must be showcased accordingly across all socials.
You should always make sure your Pinterest profile has the correct profile picture, cover image, and the right amount of boards, and everything reflects what your brand looks like and what it stands for.
Always make sure to keep up with your updates and schedule or manually share new Pins all the time to demonstrate all changes.
Thorough SEO Research
Pinterest is well-known to many marketers for its superpower as a search engine. Many people, myself included, go on Pinterest for at least 20 minutes a day whenever we need to find what's trending and what people are searching for.
That explains how important SEO is on Pinterest, too. People search for stuff all the time!
If you want to grow your Pinterest Profile, receive recognition, and get many website visits, you must turn your keyword game up.
Start by finding popular keywords and phrases on the general search bar or the keywords section when you create a Campaign.
Then, collect all relevant and popular keywords and phrases you discover and add them across your bio description, boards' description,
Cross-Promote across platforms
Interacting with other posts is always a good idea on social media. People receive a notification from you, and this is a way to humanize your online presence.
In Pinterest's case, saving others' Pins gives you a chance to blow up your profile's impressions because this way you give your audience even more information and stuff to see/save by saving time! So, you're simply sharing others' content and attracting views/engagement for something you didn't spend any time on but is very relevant to your niche.
And the best part of this is that Pinterest not only allows this for free but encourages it!
Leverage Analytics
Measure your success by analyzing the Pins you share and save on your Pinterest profile. Find out which Pins are getting the most attention and converting in clicks.
Analytics are very important because they help guide you to target correctly and always create/share the right format of visuals.
On Pinterest, you can share both photos and videos and there are several ways to do that: single images, carousel posts, video Pins, Idea Pins, etc.
Remember: the best way to succeed on Pinterest is to develop a strategy based on data.
Leverage Idea Pins
Idea Pins on Pinterest are story-like posts that last forever, not only 24 hours. They help showcase your brand, products, and services and build trust within the platform. The difference between Idea Pins and normal Pins is the possibility to link an URL. Idea Pins don't allow URL links as they're actually just another way to connect with your followers.
Even though Idea Pins don't allow URLs, they are actually very useful. With detailed and very careful keyword research, you can populate Idea Pins with relevant information and make your content easily findable on Pinterest.
Pin everyday
Staying consistent on Pinterest is key to growing your account. You might read about this a lot, and the thing is, Pinterest is another social network that will help you build a reputation if you show up daily!
If you decide to stay consistent and post new Pins every day for at least one month, you'll never go back. People will notice you and your Pins, they'll start interacting with your content, and you'll grow the following in no time.
Have a plan
Like any small business owner, you should have a detailed plan to follow so your brand can grow steadily and healthily.
Your presence on Pinterest should make you more focused on educating and inspiring the audience, and by leveraging various strategies, you can drive huge traffic to your website.
SEO Importance – Pinterest has over 5 billion monthly searches, and 97% of them are unbranded. By keeping these stats in mind, you should already understand that conducting keyword research is vital to get noticed by people worldwide. Catch up: 18 Quick SEO Tricks
Analytics – Understand your target persona and market so you can save time focusing on the right track. Stay organized and create pins that attract the correct audience.
Leverage Rich Pins – These types of Pins are a free way to improve your audience's experience and always deliver updated information. Learn more about Rich Pins.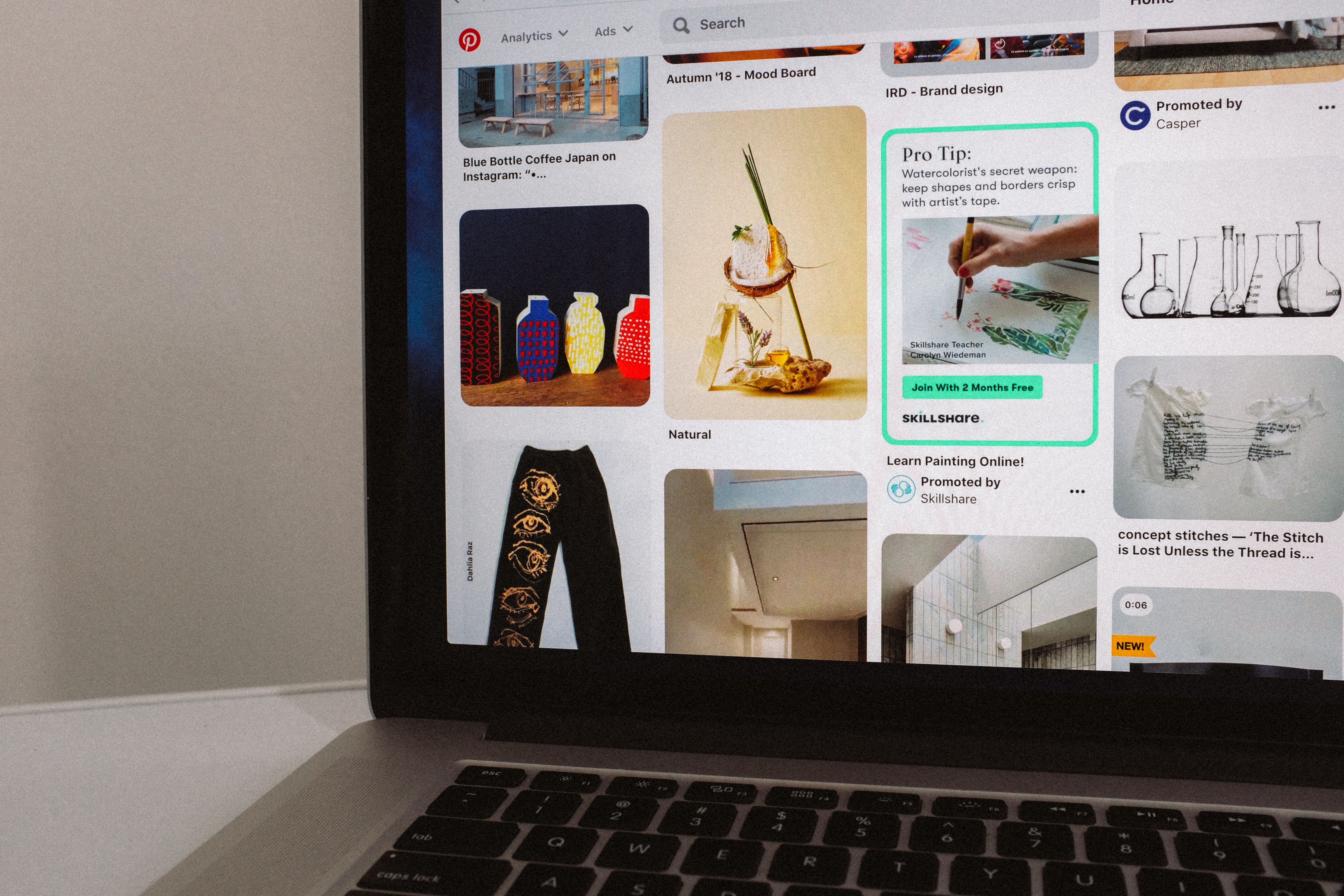 Don'ts
Don't Pin irrelevant content – stay in your niche
The urge to grow on Pinterest is great, and the way to do that is simple. However, branding your entire online presence is much more important than not having a plan in mind.
Your audience is there to enjoy your feed and being disorganized, and irrelevant isn't going to cut it. Always share content that suits your niche/s and enjoy your reputation!
Don't be disorganized – Create several boards
Visually appealing profiles are always a go-to for inspiration and recognition. If you think Pinterest is new, you have a lot to learn.
Pinterest, just like any other social network, is a platform where you can make a name for yourself, earn money, get collaborations, and enjoy!
Being a Pinterest creator is the same as being an Instagram or TikTok creator. People can refer you and talk about you and your brand. So, taking extra care of your feed on a platform where aesthetics is a treat for the eyes and key to growth will bring you the best results.
Don't forget to include keywords on your boards, sections, and Alt Text
Everything that contains text should be optimized. On Pinterest, you can add text to your Bio, Pins, Sections, and Boards. Turn all your boards, sections, Pins, and Bio searchable by populating their descriptions with original and keyword-rich texts. Pinterest's algorithm prioritizes trending topics and keywords used across the platform so people can find relevant posts and make use of their stay on the app.

Some people tend to forget the importance of Alt-text, which can transform your entire profile with little dedication. Alt-text is used to help explain visuals if they fail to upload and for the impaired. Although the Alt-text can only be 500 characters, it plays the same role as a caption. Google cares about the Alt-text, and it notices it even if you think Alt text isn't visible.
Don't forget about Rich Pins
Rich Pins are the type of Pins that contain updated information such as prices, CTA buttons, reviews, etc. They are easy to set up and can blow up clicks and sales!
If Rich Pins are still new to you, feel free to read more here or book a call to learn how to master Pinterest.
Read more:
What are Pinterest Rich Pins? Boost Sales Organically